William James College Receives $690K Grant from Boston Children's Collaboration for Community Health to Lead Innovative Behavioral Health Workforce Development Program
By Staff Report
Apr 24, 2019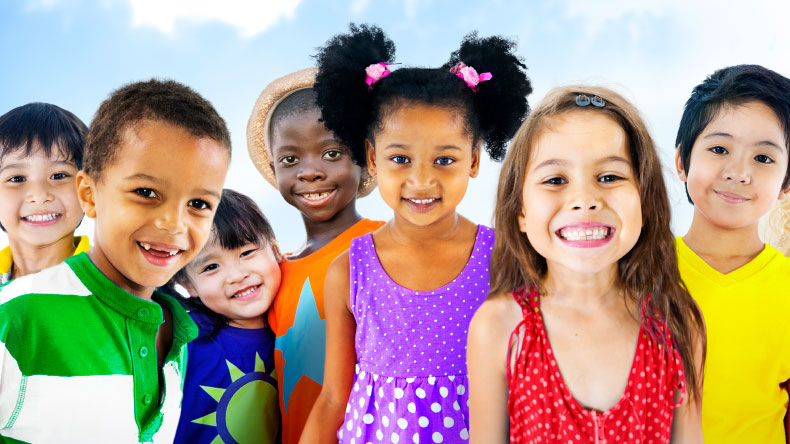 Child & Adolescent Mental Health Initiative (CAMHI) will expand and diversify the behavioral health workforce serving children, adolescents and families
FOR IMMEDIATE RELEASE:
NEWTON, MASS. – William James College has been awarded a $690,000 grant from Boston Children's Collaboration for Community Health to implement an innovative program designed to expand and diversify the behavioral health workforce. The program, called the Child & Adolescent Mental Health Initiative (CAMHI), will create behavioral health career pathways, engage educational and employer partners, and provide stipends and scholarships to individuals interested in pursuing behavioral health careers working with children, adolescents and families.
"One in five children suffers from a diagnosable mental health condition, and half of those suffering today will not receive adequate care," said Nicholas Covino, PsyD, president of William James College. "Access to mental health care is the Commonwealth's leading health crisis. It is the most difficult referral for a primary care professional to make because we do not have enough providers. This program will be a focused effort to recruit, educate, support and retain talented, compassionate individuals, and it will go a long way toward meeting an unmet need. We extend our sincerest thanks to Boston Children's Hospital for their leadership in funding this initiative."
Boston Children's Hospital has committed $53.4 million to support community organizations and public agencies to improve the health and well-being of children and families in Greater Boston. The three-year grant to William James College is part of Boston Children's Hospital's distribution of $5 million to 16 funded partners through its Collaboration for Community Health.
"Boston Children's has a long-standing commitment to its community mission," said Kevin Churchwell, MD, president and chief operating officer of Boston Children's Hospital. "Now through the Collaboration for Community Health, we've reached a critical moment to further this mission. This investment will allow us to support community organizations to implement approaches that address critical health issues and the social, behavioral and environmental factors that affect a child's health."
CAMHI will focus on cultivating and educating culturally-compassionate providers starting in high schools with educational programs in the Boston Public School district, and extending to community colleges and eligible employer partners where the program will provide scholarship support to 40 students from historically marginalized, low-income, first-generation or underrepresented racial and ethnic minority backgrounds to complete their Bachelor of Science in Psychology and Human Services at William James College.
"This initiative is designed to strengthen partnerships among academic and community-based agencies with a shared vision of reducing mental health disparities in underserved communities," said Gemima St. Louis, PhD, co-director of CAMHI, co-director of the William James College Center for Multicultural and Global Mental Health and associate professor of Clinical Psychology. "Meeting the mental health needs of children and families is a systemic issue that cannot be addressed by one individual or one institution alone. The sustainable impact that this grant can have is amplified through collaborations among organizations that are devoted to promoting the well-being of children and families across the Commonwealth."
The William James College Bachelor's Completion Program is a work-friendly program delivered online with one on-campus Saturday session per month. Students graduate with a bachelor's degree in psychology and human services.
"We combine academic support and ongoing mentoring with employer input to ensure students are successful in earning their bachelor's degrees. Through CAMHI, we have an opportunity to impact generations of students from underrepresented areas by training them to be tomorrow's leaders in the behavioral health field," said Marc Abelard, MEd, co-director of CAMHI and director of the bachelor's completion program. "This grant will help ensure these students can earn their bachelor's degrees with minimal debt and enter the workforce on a level playing field with their peers."
---
About William James College
Founded in 1974, William James College is an independent, non-profit institution and a leader in educating the next generation of mental health professionals to support the growing and diverse needs of the mental health workforce. Integrating field work with academics, the College prepares students for careers as organizational leaders and behavioral health professionals who are committed to helping the underserved, multicultural populations, children and families, and veterans. William James College alumni can be found making an impact in a variety of settings, including schools, the courts, clinical care facilities, hospitals, the community and the workplace.
About Boston Children's Hospital

Boston Children's Hospital, the primary pediatric teaching affiliate of Harvard Medical School, is home to the world's largest research enterprise based at a pediatric medical center. Its discoveries have benefited both children and adults since 1869. Today, more than 3,000 scientists, including nine members of the National Academy of Sciences, 17 members of the National Academy of Medicine and 11 Howard Hughes Medical Investigators comprise Boston Children's research community. Founded as a 20-bed hospital for children, Boston Children's is now a 415-bed comprehensive center for pediatric and adolescent health care. For more, visit our Vector and Thriving blogs and follow us on social media @BostonChildrens, @BCH_Innovation, Facebook and YouTube.
Contact
Anne Wilson Yu
Director of Communications, William James College
617-564-9429
Anne_Yu@williamjames.edu
Jennifer Fine
Senior Manager for Communications, Office of Child Health
617-919-3057
Jennifer.Fine@childrens.harvard.edu
Topics/Tags
Follow William James College
Media Contact
Katie O'Hare
Senior Director of Marketing