Ecuador Service Learning Program, Summer 2016In the Community
By Staff Report
Sep 19, 2016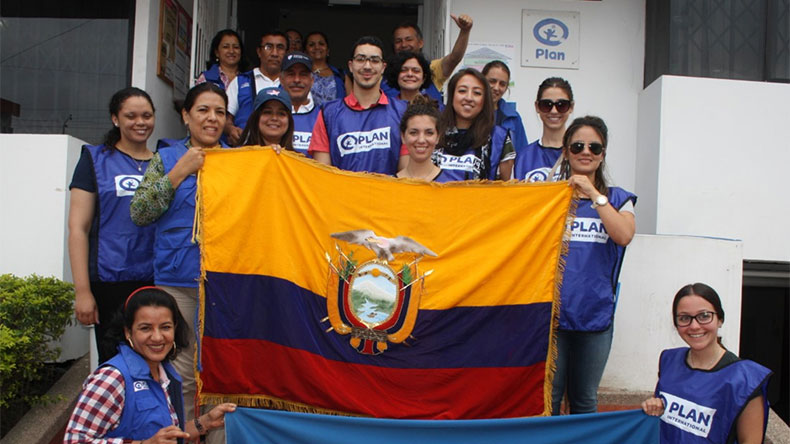 On Friday, July 15, 2016, a group of Latino Mental Health Program (LMHP) students and faculty traveled to Guayaquil, Ecuador for a 28-day summer immersion program. The group was welcomed by CEN director Mr. Johnny Gonzalez, supervising psychologist Claudia Zambrano, and Mrs. & Mr. Lucero.
Students stayed with local families and participated in Spanish classes. They also participated in three structured clinical rotations that were supervised by local psychologists. Students worked with mothers, youth and families impacted by HIV; collaborated with educational psychologists in a school setting; and provided services to mothers and their new born children in one of Latin America's largest and busiest maternity hospitals.
This year LMHP students also participated in disaster relief work in the Manabí region, which was devastated by an earthquake in April 2016. Activities started in Universidad de Guayaquil where WJC Faculty, Paola Michelle Contreras, delivered a conference on witnessing and vicarious trauma to first responders. Following, students and faculty travelled to Manabí, where in collaboration with Plan International they worked with 40 volunteers who provided psychoeducational and resilience building interventions to over 2000 children affected by the earthquake. WJC faculty also provided a workshop on evaluation of sexual abuse in a post-disaster setting, and WJC faculty and students led a workshop for volunteers on closings and terminations with Plan International volunteers. WJC donated all the art materials needed for volunteers to apply the workshop closing activities with the children they serviced.
Immersion participants were from the Clinical Psychology Department (Cassandra Guercia, Lynwood McCassie, Michelle Michaels, Yayci Patino, Daniela Perez, Anita Tapia, and Joselyn Rondon ) and the Counseling Department (Natalia Sofia Alves, Estefania Diaz Berrios). LMHP WJC faculty member, Paola Michelle Contreras, accompanied the group, supervising activities and leading interventions in Manabi, and Joselyn Rondón, MA graduate and PsyD student served as a TA on the trip.
Topics/Tags
Follow William James College
Media Contact
Katie O'Hare
Senior Director of Marketing