Family remembers daughter lost in Haiti earthquake on 5th anniversary of her death
By Fox Boston News
Jan 11, 2015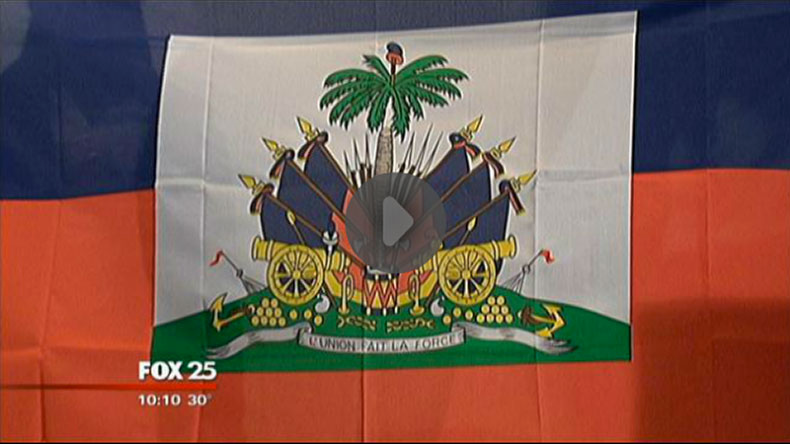 Fox Boston News
Fox 25 Boston interviewed Dr. Gemima St. Louis, William James College faculty member and president of the Boston-based Haitian Mental Health Network, about the fifth anniversary of the earthquake in Haiti and the evolution of mental healthcare since that time.
Click here to view the interview on Fox 25 Boston.
---
HYDE PARK, Mass. ( MyFoxBoston.com) -- Monday marks the 5th anniversary of the deadly earthquake that hit Haiti, and Haitians around the world will hold memorial services honoring those who died that day.
The 7.0 magnitude earthquake killed over 200,000 people, including Rutland native Britney Gengel. She was in Haiti on a humanitarian mission when the earthquake hit. Since the tragedy her family has opened an orphanage in Haiti in her honor.
As time passes, events like the earthquake tend to move out of the daily news cycle and somewhat out of our minds, but for those directly affected by it, five years ago seems like yesterday. So many came together Saturday, on the eve of the 5th anniversary.
William James College faculty member Gemima St. Louis said, "It's important that our community see that despite the tragedy that we still have the spirit to thrive and to continue to promote the sense of resiliency within us."
So the service at Hyde Park High school Saturday night was appropriately known as Haitian Resilience Day. It's taken place every year since the earthquake on Jan. 12, 2010 as a way to help the local Haitian community heal.
Exec. Director of Youth and Family Enrichment Services Nicole Prudent said, "It was so deep, the losses we encountered that really, it's obvious that we need to put our heads together to get over the difficulties."
More than 300,000 were hurt, millions were left homeless and 230,000 were killed when the catastrophic earthquake shook the nation's capital of Port-au-Prince. Gengel was just one of the victims;she was in the country doing humanitarian work with a group from her college.
Her father, Len, said, "We wanted to go there and retrace what our daughters did in Haiti."
That's how he and his wife Cherylynn Gengel marked the fifth anniversary of losing their daughter. They joined the families of the other students in Brittany's group for the tour, a first for all of them. They say it was a "bittersweet experience" but it was one that enlightened them to her love for Haiti. They knew she wanted to return and build an orphanage, so her family took hold of that dream for her, and made it come true.
Be Like Brit was opened in 2013 and is home to 66 orphans. Now though, they've captured the passion behind it.
"Our family is blessed to be there and to honor Brit's memory but it's really about Myrna, Dilandia and Ephesian and Socra and the other 62 children that we have because they are our children, by the way," Len said.
So one child lost, 66 gained.
And that's not the only "good" to report five years later.
"The billions that was sent there, they put it in infrastructure where it should have gone, which we are so thrilled about," he said. "I've seen great progress, I've seen people living again."
---
Topics/Tags
Follow William James College
Media Contact
Katie O'Hare
Senior Director of Marketing