Fiscal Year 2019 (FY19) Fundraising Priorities Summary Descriptions and Goals
By Staff Report
Nov 20, 2018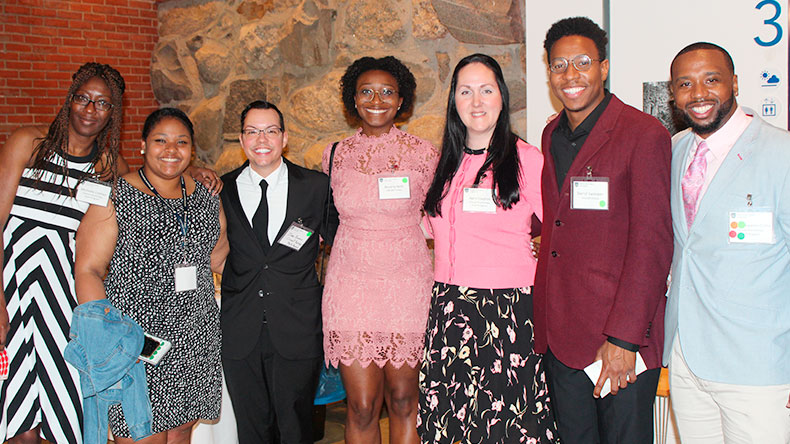 One in five children and adults has a diagnosable mental illness. Nearly 60 percent of people with mental illness do not receive treatment. This problem is disproportionately experienced by marginalized populations—such as racial and ethnic minorities, veterans, and the elderly. William James College is committed to developing a behavioral health workforce capable of meeting the needs of individuals and communities across the Commonwealth, and beyond, through efforts like the initiatives highlighted below.
Alcohol and Drug Education and Psychology Training (ADEPT) Center
As the opioid crisis swells and overdoses rise to the leading cause of accidental death, nationally, Massachusetts struggles to develop a substance use disorder (SUD) workforce capable of addressing this growing problem. The ADEPT Center will work collaboratively with treatment providers, educational partners, and other field leaders to increase the number and capacity of SUD professionals. The ADEPT Center has a FY19 fundraising goal of $227,000 to fund a planning year, which will launch by July 2019.
Behavioral Health Career Pipeline to Expand & Diversify the Workforce
More than 90 percent of Massachusetts's behavioral health professionals identify as white. In response, William James College has expanded its degree offerings to include a Bachelor's Completion Program in Psychology and Human Services. The Bachelor's Completion Program partners with community colleges and behavioral health employers to place underrepresented students and the underemployed on mental health career pathways. The College seeks $250,000 to fund a year-long community of practice with 12 human services employer partners, and our educational partners, to create a behavioral health career pipeline that graduates 100 students from diverse backgrounds, annually, and can be replicated across New England.
Military and Veterans Psychology (MVP) Education Center
The MVP Education Center will ensure that military personnel, veterans, and their families can access highly skilled, culturally competent mental health treatment by educating those with a military background to become behavioral health professionals. A simultaneous focus of the MVP Education Center is to provide aspiring and practicing clinicians with the training to understand and better respond to the distinct needs of the warrior culture. The College has a FY19 fundraising goal of $276,000 to expand the existing MVP Concentration into the MVP Education Center.
Support the Annual Fund for Student Scholarships
The Annual Fund for Student Scholarships helps the College to award more than $1.5 million in scholarship support annually so that our students can become the behavioral health leaders of the future. An annual gift to William James College will help equip our students to meet the mental health challenges of our diverse society and diminish the needless pain that too many people in our communities suffer as a result of untreated mental illness. The College has a FY19 fundraising goal of $150,000 in support of its Annual Fund for Student Scholarships.
To learn more about these and other giving opportunities, visit WilliamJames.edu/give
Topics/Tags
Follow William James College
Media Contact
Katie O'Hare
Senior Director of Marketing