Boston 25 News Report: With Young People Hit Hard by the Pandemic, More College Students are Interested in Studying Mental Health
By Anne Wilson
Nov 16, 2021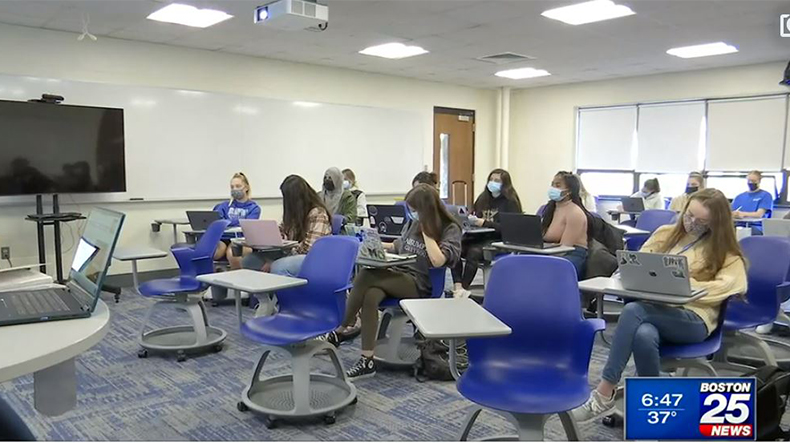 Before the pandemic, approximately 1 in 5 people in the United States, or around 18 to 20 percent of the population, reported anxiety, depression, substance abuse, or trauma. Over the past 2 years, that number has been rising steadily with a startling 40-50 percent now report experiencing significant distress.
Young people, aged 18 to 24, have been hit particularly hard. According to KFF (Kaiser Family Foundation) studies, 56 percent of 18–24-year-olds have reported symptoms of anxiety or depression during the pandemic.
The impacts of the events of the last two years have led to increases in need for services and for service providers, and across the Commonwealth, college students are stepping up to answer the call. Programs that educate mental health and behavioral health providers, including ours, have started to see enrollment increases.
Watch the Boston 25 News report, "Young people hit hard by pandemic, now more college students interested in studying mental health."
Topics/Tags
Follow William James College
Media Contact
Katie O'Hare
Senior Director of Marketing