GHS Alum Wins School Psychologist of the Year
By Bob Martin, The Citizen, Voice of New Hampshire's Lake Region
Jun 14, 2016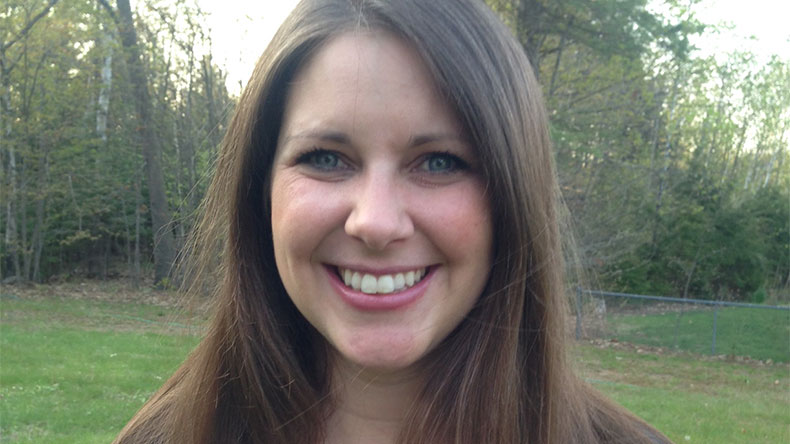 A graduate of Gilford High School was recently named the New Hampshire School Psychologist of the Year by the New Hampshire Association of School Psychologists.
Tari Selig, who is a student at William James College pursuing her doctoral degree in psychology, received the award during the New Hampshire Excellence in Education Awards program on June 11 at the Radisson Hotel in Manchester.
Selig is a graduate of Simmons College where she majored in psychology and art. She said she always knew she wanted to work with children and had an interest in psychology, but she wasn't sure of the exact direction to take.
She took some time off and worked at an inpatient psychological hospital for four years before graduating from UMass Boston with a Master's degree in school psychology. She has been a practicing school psychology for the past eight years.
Currently Selig is the school psychologist at Griffin Memorial School in Litchfield where she works with elementary aged students, but she has worked with students of all ages. She is also the state delegate to the National Association of School Psychologists, and is also the NASP's past president.
Selig has been working to lead the effort revise the standards for school psychologists around the state and is working on developing a school psychologist rubric for teacher evaluation work in New Hampshire.
"I love my job and I love what I can do," said Selig. "I still want to grow professionally and I feel that this is the kind of career where you are always learning, growing and changing for the better. Education keeps changing as well."
For this reason she decided to attend William James College and just completed her first year. William James College is based in Newton, Mass. and is the largest graduate psychology institution in New England. Selig has been working full-time and going to school full-time, which includes classes at night, on the weekends and during the summer. She said this method is an excellent balance.
"What I am learning in school I can directly apply to my career and my work," said Selig. "I've gotten great support from my professors and have been able to practice what I'm learning in the classroom."
Selig said it was very important to her to continue to work because she loves what she does, which includes working with students and their families.
"I think it's amazing the impact that school psychologists can have on school districts and the support they can give to parents, teachers and students," Selig said. "Students encounter many challenges throughout their childhood and we help them to develop the resilience needed to overcome the obstacles they face."
Selig said she feels that teacher have an important job in giving students the academic and life skills they need. She said sometimes students come from stressful situations or have things happening in their lives that makes learning challenging, so it is important to teach the students social skills in order to be successful.
"Academic skills will allow the student to get a job interview, but it's the social, emotional and learning skills that will allow someone to keep the job and be successful," said Selig. "In education it is really important to balance academic skills with social and emotional learning."
Selig said her job can certainly be challenging, but it is equally rewarding. She said there is never really an end game to what they have to do.
"I think it is challenging but I love the challenge," said Selig.
Selig said her next goal is getting her doctorate to open the door for potential options in the future. She said will be satisfying to continue to work in schools, but she also said there is the possibility of opening a private practice or doing more consultation, or being a professor.
Selig was very happy for the recognition.
"I feel humbled," said Selig. "I don't know if I'm better than any other school psychologist in New Hampshire, but I have worked really hard and I really care about the work I do and the students I'm involved with. This is a validation that the hard work I've put in has paid off in some way."
Selig was nominated by members of the NHASP, registrants of the annual fall conference, regional representatives, school principals, special education directors and superintendents. The award committee considered candidates who were well-informed about the NHASP standards, provides a full range of school psychological services, performs their job well, earns the respect of colleagues, students and families and also represents their school well.
"Tari goes out of her way to help the students she serves to excel, and she puts this same level of dedication into her coursework at William James College," said Jason Kaplan, who is a faculty member at William James College. "I look forward to watching as Tari continues to grow as a student and a school psychology professional."
Topics/Tags
Follow William James College
Media Contact
Katie O'Hare
Senior Director of Marketing