Holiday Donation Drives Support Local Non-Profits
By Josh Rizkalla, Communications & Media Relations Associate
Dec 20, 2021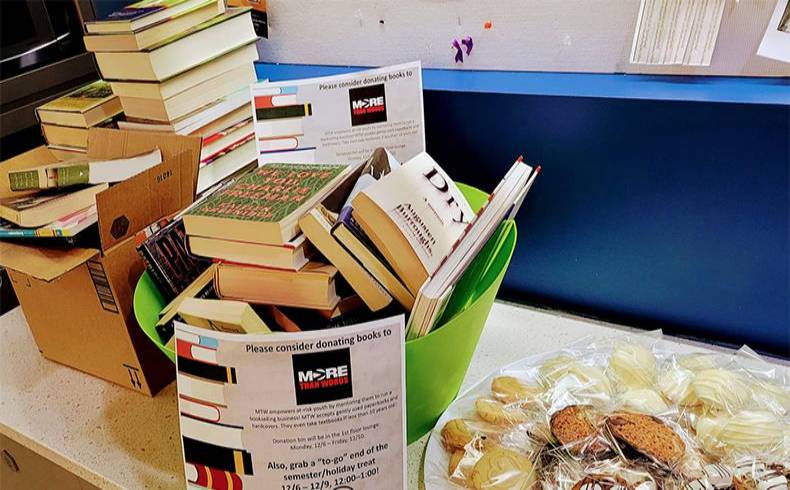 Two donation drives, organized by WJC community members, brought the community together to show support for local non-profits ahead of the upcoming holiday season.
The first drive, organized by Bachelor of Science in Psychology and Human Services Academic Councils Engaging Students (ACES) representatives, benefitted Rosie's Place of Boston. It was the first community service event organized by students in the bachelor's program.
"The team was so excited to spread the word," said ACES representative Felicia Agbanyo. Agbanyo came up with the idea for the drive and said she was very happy with the way the community showed support.
Founded in 1974, Rosie's Place was the first all-women's shelter in the United States. The organization offers support, education, and outreach to over 12,000 women a year. The drive filled two large boxes with new winter hats, gloves, scarves, gift cards, and hygiene products to be distributed at the shelter.
"We got to give so many gifts," Agbanyo said. "We ended up making multiple trips because it was so successful."
The second drive, which took place during the first week of December and was organized by the Dean of Students Office, accepted book donations for More Than Words, a non-profit that empowers youth who are a part of the foster care system, court involved, homeless, or out of school.
The drive collected nearly 200 gently used hardcover and paperback books. More Than Words uses these book donations to run an online bookstore and pop-up shops staffed by the youth they serve. These stores, and other job opportunities along with mentorship, teach life and professional skills.
"Organizing the book drive for an organization that empowers at-risk youth…is very much aligned with our commitment to service and social justice," said Meridith Apfelbaum, assistant dean of students. "One of the core values of our office, and ultimately of our college, is to connect students, faculty, and staff with meaningful community service opportunities that make a difference on a local and global level."
Popular Topics/Tags
Follow William James College
Media Contact
Katie O'Hare
Senior Director of Marketing and Communications