William James College Honors Iron Mountain
By Staff Report
May 1, 2016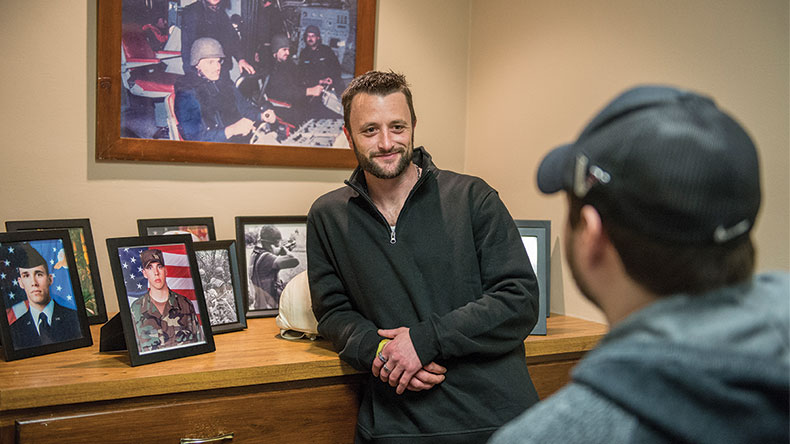 for Pioneering Work in Supporting Veterans
On November 17, over 60 veterans, corporate leaders, psychologists, educators, and hiring managers gathered to celebrate the recipient of the William James College Corporate Humanitarian Award, Iron Mountain. Ty Ondatje, Senior Vice President of Corporate Responsibility and Chief Diversity Officer, accepted the award on behalf of Iron Mountain, and offered the following comments:
Congratulations to everyone at Iron Mountain from all of us at William James College.

"At Iron Mountain, we are committed to advancing a diverse and inclusive workforce where all our 'Mountaineer' employees can achieve their potential. As part of this effort, we actively recruit veterans, active duty guard members and reservists, and we work hard to ensure that our veterans find a home at Iron Mountain in a professionally nurturing environment. These Mountaineers are considered prized employees for their valuable skills and the example of courage, strength, and integrity they provide. Hiring veterans is just the right thing to do, and it's good for our business."

"I accept this not as a recognition of what we've done, but as a symbol of the additional work we have to do for our veterans."
Topics/Tags
Follow William James College
Media Contact
Katie O'Hare
Senior Director of Marketing