Meeting the Opioid Crisis with a Workforce of Experts
By Staff Report
Dec 18, 2017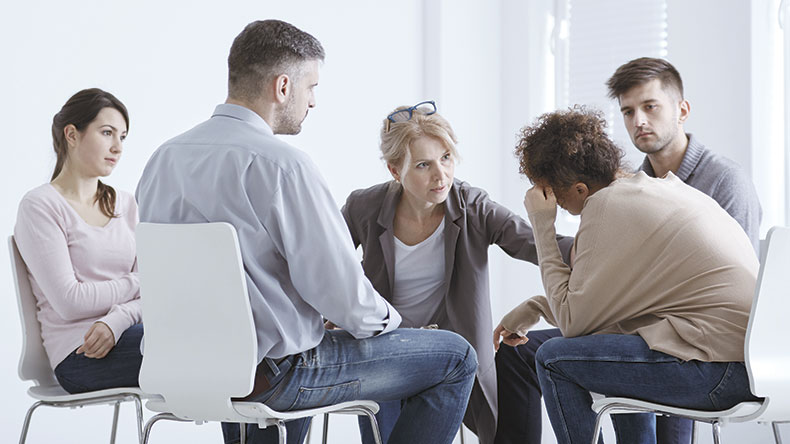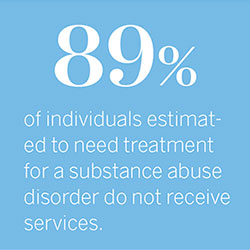 The goal of the new opioid program at William James is clear: Create a center that has advocacy, public and professional education as its core
Ask President Nicholas Covino about the issue of opioid addiction and you will hear an impassioned entreaty for the nation to address the epidemic that touches nearly every American family. The intensity of his beliefs is well articulated, and his commitment to action is clear. "It's a hydra of an issue," he says. "We have an inadequate work force with little diversity; inadequate resources for treatment and little follow-up care; not enough detox and rehab providers; medical records that don't travel; and people who are dealing with addiction who can't get appointments."
That is why Covino and his special assistant, Dr. David Herzog, are dedicating part of their considerable energy and persuasion to place William James College at the forefront of developing innovative solutions to the opioid crisis. They are gathering the forces of local, state and federal thought leaders and taking the first steps in building a program that next academic year will begin to train a workforce specialized in opioid addiction. They are a formidable team that believes that the college can take a leadership role in workforce development and construction. They know that expanding the current meager workforce of 1300 substance abuse counselors in Massachusetts is the first step in addressing the crisis.
"It is time for all of us to stand up and do whatever is in our power to stem the tide and
save lives."
-Dr. Nicholas Covino
While Covino is engaged in creating the academic program, Herzog is educating the greater community and inspiring them to get involved and create the supports necessary to sustain the workforce.
The emerging program will train multi-cultural, multi-disciplinary professionals who can serve as advocates for people suffering from opioid addiction. It will be supported by an expansive community of influencers and stakeholders who will push for change in diverse corners of government, healthcare, state and federal policy.
"The workforce is stagnant and isn't expanding," says Covino. "If a young child has a painful appendix, he or she will be admitted to the hospital the same day. But if a young adult has an addiction problem, that person may well be forced to wait weeks or months to receive care."
There are other systemic problems. Those on the frontlines of addictions work earn a low average of $40,000 a year. There is an estimated 20 percent turnover in the field.
"We can help to improve the system by placing professionals in the field who can advocate for improvements, force changes in the system and improve care," he says.
Herzog successfully convened thought leaders in a public forum to examine the stigma of mental health and substance abuse that resulted in 80 executives volunteering to work in three sub-groups. The summit meeting brought together leaders from MassPort, the Department of Public Health, emergency rooms, federal and state agencies, the GE Foundation, the national advocacy group Shatterproof and more. Massachusetts Governor Charlie Baker and Boston Mayor Marty Walsh participated as well.
William James College is in pursuit of innovative, long-lasting solutions to the opioid crisis. "My job is to steward relationships and forge new ones," Herzog humbly says. The fact that he has already brought together siloed agencies and organizations who are admittedly isolated from one another's work speaks to his talent and passionate powers of persuasion.
The goal of the new opioid program at William James is clear: Create a center that has advocacy, public and professional education as its core, attract diversity to a field that is now 90 percent non-Latino white, and build a workforce that will substantially change and improve care for those who are dealing with addiction. "Every single family in this country will have someone extremely close to them affected by opioids," says Covino. "It's time for all of us to stand up and do whatever is in our power to stem the tide and save lives."
Topics/Tags
Follow William James College
Media Contact
Katie O'Hare
Senior Director of Marketing