More Asian Americans Are Seeking Mental Health Treatment; Dr. Catherine Vuky Among Experts Interviewed by New York Times About Shifting Cultural Views
By Anne Wilson
Oct 13, 2021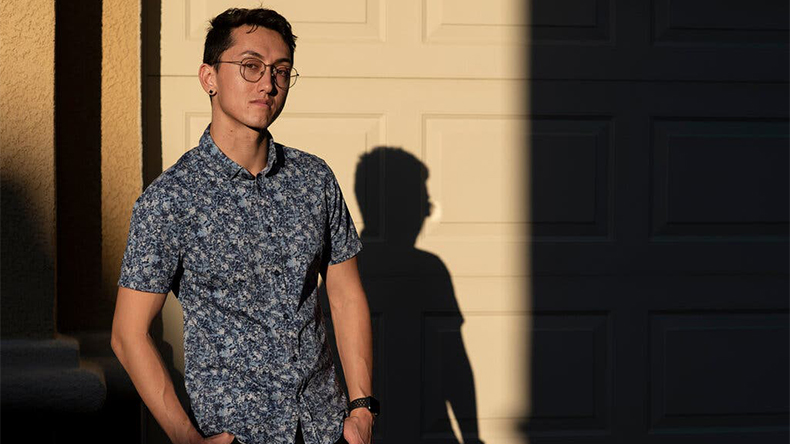 "Mental health is heavily stigmatized among Asian Americans, whose older generations, like the older generations of other cultures, tend to see therapy as undignified or a sign of weakness," wrote New York Times writer Alyssa Lukpat. "But the pandemic and the specter of hate crimes by those who tied the coronavirus to China have prompted a growing number of Asian Americans to overcome the stigma and turn to therapy for help."
Lukpat spoke to more than a dozen experts, including Dr. Catherine Vuky, director of the William James College Asian Mental Health Program (AMHP), assistant professor of Clinical Psychology, and a clinical supervisor at South Cove Community Health Center in Boston.
The change is positive, but there's still work to be done. Earlier this year, Vuky and team created a guide for parents of adolescents of Asian descent. The guide, which has been used by organizations across the country, explains why parents need to engage in mental health conversations their Asian adolescent children and offers tips on how to approach sensitive topics.
"Immigrant parents are often not aware of the history of racism and discrimination in this country. Or they worry that bringing up difficult topics may cause additional emotional harm to their child," said Vuky, when announcing the guide.
The guide has helped to create conversations within households and among family members, and has also opened doors for communities to have larger conversations. Vuky will be conducting a training at the Chinatown YMCA - San Francisco later this month to teach staff about how to talk parents and community members about racism and discrimination.
A new AMHP project is designed to address another issue that stigma has helped create, which is related to career choice and the number of people of Asian descent who choose to work in mental health professions. Studies have shown that outcomes improve when a mental health professional demonstrates cultural competence and aligns treatment with culture. The forthcoming project seeks to address that issue and attract more professionals who are interested in culturally responsive training.
The William James College Asian Mental Health program is the nation's first training program in clinical graduate psychology focused exclusively on Asian mental health. The concentration is open to students enrolled in the Clinical Psychology and Leadership Psychology PsyD programs, the Clinical Mental Health Counseling and Organizational Psychology Master's programs, and the MA/CAGS in School Psychology program.
The parent guide, which was made possible in part by a grant from the Community Health Network Area (CHNA-17), is a joint effort between the AMHP and the Massachusetts General Hospital (MGH) Center for Cross-Cultural Student Emotional Wellness. It is available in five languages.
The New York Times article, "Hate Crimes and Pandemic Lead More Asian Americans to Seek Therapy," is available to New York Times subscribers. Members of the William James College community can access this and other New York Times articles online via the William James College Library.
Topics/Tags
Follow William James College
Media Contact
Katie O'Hare
Senior Director of Marketing