Netflix Show Makes Character a William James College, CFAR Graduate
By Staff Report
Oct 30, 2018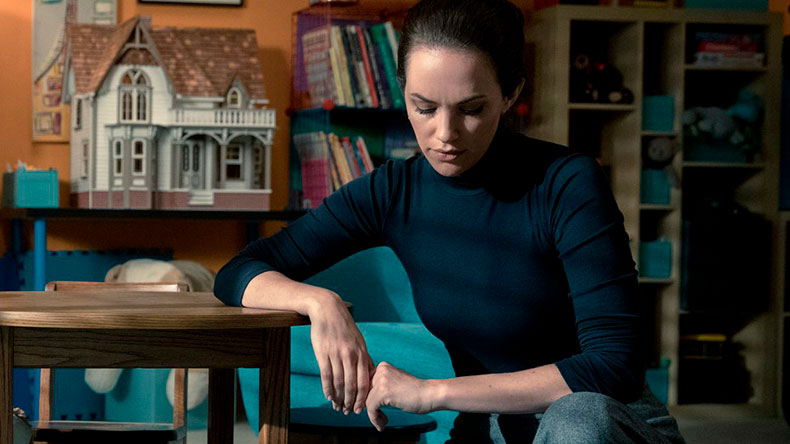 The Netflix Original Series The Haunting of Hill House, which premiered on October 12, has quickly become one of the most talked about shows of the season – and it has a William James College connection.
The show is loosely based on a 1959 novel of the same name by writer Shirley Jackson. The novel is a ghost story about a mansion plagued by paranormal events. The Netflix adaptation focuses on the Crain family, a couple and their five children, who take up residence in the home for a short time – a move which has tragic consequences and long-term impacts on the family. The show explores complex themes like grief, trauma, and loss through its characters, and primarily the Crain children who, as adults, are still coping with the trauma they experienced in their youth.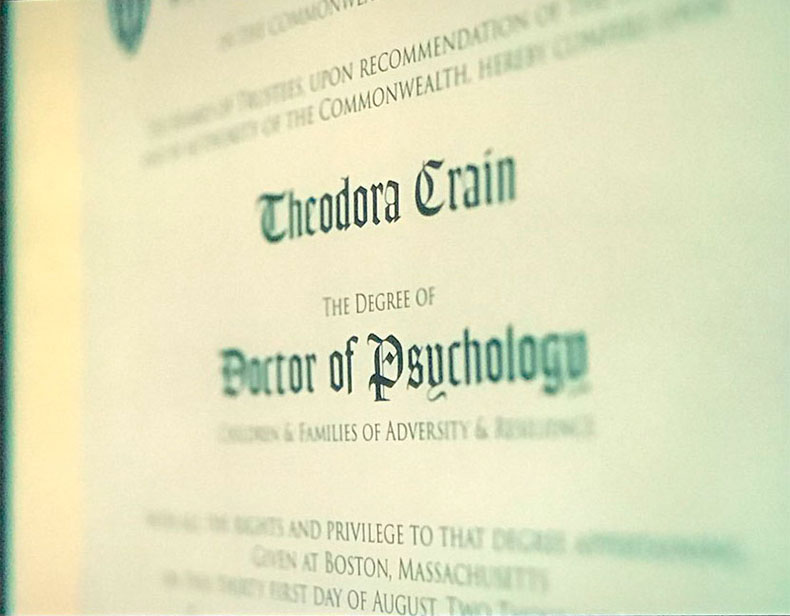 The middle child, Theodora "Theo" Crain, grows up to become a child psychologist who uses supernatural abilities to help her patients. In the third episode of the series, viewers catch a glimpse of her career (she works with a child who expresses fear of a monster in the basement of her new foster home) and are also shown an artifact of her academic achievements: A diploma bearing the William James College logo and a reference to our Children and Families of Adversity and Resilience (CFAR) Concentration. The diploma is shown briefly in frame on-screen, then is visible on the wall behind the character's desk in her office.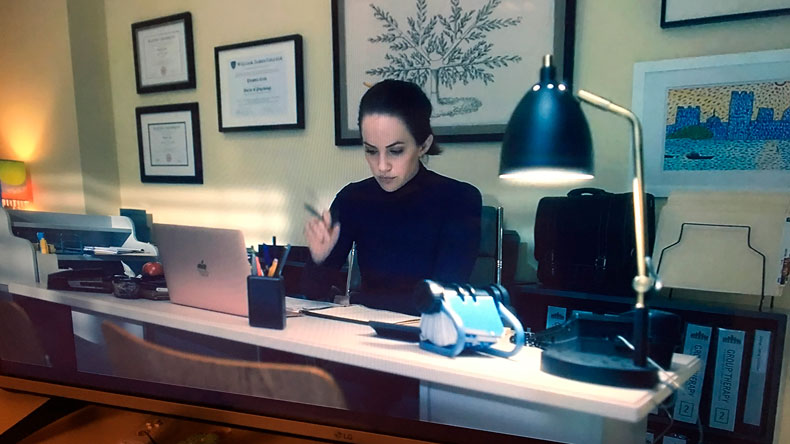 Representatives for Netflix declined to comment for this story, but in an interview with SyFyWire, a science fiction genre news website, actress Kate Siegel, who portrays Theo, explained why she thought the character chose her profession: "Theo as a child grew up holding on to childhood trauma, and became very intimate with it, and probably wasn't as repulsed by it as [an adult], because it's so heartbreaking. And as a middle child, I think Theo is naturally a helper," Siegel said. "So, when you put those two things together, it kind of feels like the only thing Theo could have done with her life. She has all this deep experience with childhood trauma, and she desperately wants to help people."
The CFAR concentration, which is available to students in our Doctorate of Clinical Psychology (PsyD) and School Psychology programs, provides training in clinical child psychology with emphases on child development, disorders of childhood and adolescence, family dynamics, and broader systems issues that influence the well-being of children and families. Program graduates are specially trained to help children and families who face multiple adversities and are in severe need.
Dr. Bruce Ecker, associate professor and director of the CFAR concentration, said the concentration was very intentionally named. "We always consider the context in which children operate, which is why we called it children and families," said Ecker, adding that this context also considers environments such as schools and communities. He continued, "The adversity part is because we understand that many children experience multiple and complex adversities. We're also aware of a very broad and rich research literature that says that one of the most potent tools in combating the effects of adversity is to build resilience."
The program, Ecker explained, is designed to train professionals who are ready to intervene always keeping the best interest of the child in mind. "We want to make sure we're providing training to help the kids who need the most help and who have the most severe disorders, and or who live in the most difficult contexts," he said, adding that some of those real-world contexts include living in poverty, living with a parent who has psychiatric illness, living in a community without access to traditional treatment resources, or having a parent who is incarcerated.
Erica Deshpande, a third-year Clinical PsyD student, said the CFAR concentration played a big part in influencing her decision to enroll at William James. "I remember scrolling through the school's site and feeling amazed that there was a smaller cohort dedicated explicitly to exactly what I wanted to pursue," she said, adding that she hopes to continue working with children who have traumatic histories in her future career.
Deshpande said she chose the program because she believes in the value of psychotherapy and wants to continue to practice with this population while joining her clinical work with systems-level advocacy. "Our children are often failed by the systems in place to provide them high-quality, accessible and affordable care," she said. "I enjoy doing research, particularly research geared toward program evaluation and increasing sustainability of evidence-based practices. I hope I can continue to contribute to improved quality of care for all children and families."
Nathalie Alexis, also a third-year Clinical PsyD student, came to William James because of the CFAR and the Global Mental Health concentrations. "Both programs provide the theoretical and experiential training that is necessary to work with the populations in which I am interested," said Alexis, who wants to specialize in the assessment, diagnosis, and treatment of trauma in children, adolescents, and young adults, particularly those who have experienced domestic violence and sexual assault.
Alexis plans to incorporate art and body-based treatments, including yoga and the Sensory Motor Arousal Regulation Therapy, in to her clinical work to help youth who are struggling with body-based traumas. She is also interested in outreach and policy work to reduce the disparities and stigma that exist within the mental health care system and to also change government policies that impact access to quality mental health care that "vulnerable youth and families lack and deserve."
She said, "When I met some of the CFAR faculty during my interview, I was immediately struck by how my passions matched their dedication to helping children facing many adversities. The compassion and warmth of the faculty was another major factor in my decision to attend WJC. They exhibit (and continue to show) a genuine commitment to me and how I see myself as a future professional."
According to Ecker, William James College produces more child psychologists than any other program in New England, but he adds that all students at William James College, not just those in the CFAR concentration, are taught to connect with patients in the way of "trying to understand what it's like to walk in their shoes."
He said he was glad to hear that the character, Theo, is depicted trying to relate with the child she's helping. "Whether or not something is in your history, you have to join with the patient as the first step in helping," he said.
CFAR is, of course, not the only academic path that William James College students choose to pursue when they have an interest in working with populations who have been impacted by trauma; you can see evidence of this type of work in concentrations and academic programs across the College.
Heather Yany, a fourth-year Clinical PsyD student and intern in the Richard I. and Joan L. Freedman Center for Child and Family Development, has watched some of The Haunting of Hill House and said she sees the portrayal of the work of a therapist in the show as positive.
"As future therapists, we all have reasons why we go into the field. There's typically a connection in your past to why you're going into the work you're going in to," Yany said. "To me it made sense, this character is dealing with something in her past, something that had a long-lasting impact on her and her family. To me it was a good connection, and a good portrayal of the work that we do."
The Haunting of Hill House is now streaming on Netflix.
Topics/Tags
Follow William James College
Media Contact
Katie O'Hare
Senior Director of Marketing