Gala to Benefit U.S. Veterans Set for May 15, 2014
By PR Department
Mar 25, 2013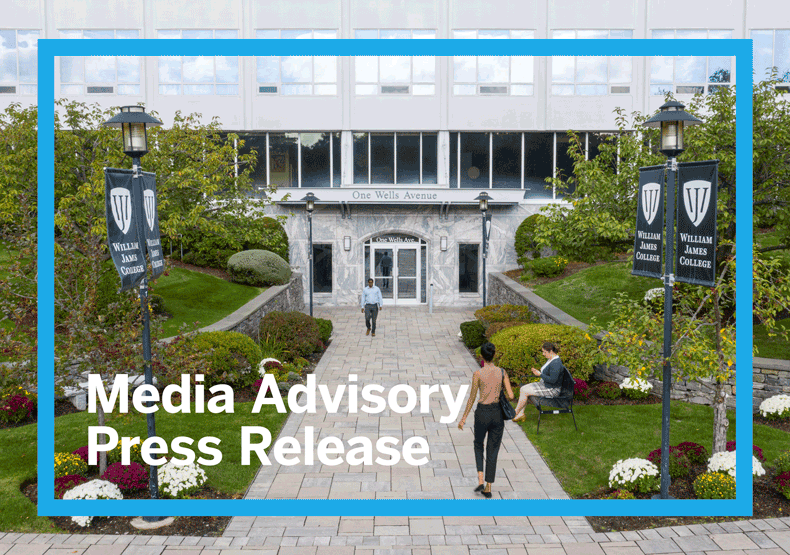 General George W. Casey, Jr. Heads List of Distinguished Guests and Honorees
A Gala to benefit U.S. veterans will be hosted by William James College on May 15th at Boston's Seaport Hotel. General George W. Casey, Jr. the former Commander of the Multi-National Forces in Iraq and 36th U.S. Army Chief of Staff will be the featured guest at the Gala.
The 9th Annual William James College Gala, Serving Those Who Serve Us, is open to the public.
William James College, a graduate college of psychology founded in 1974, is committed to training mental health professionals to meet the needs of underserved populations. The school is recognized as a national model for educating professionals to provide culturally competent mental health care for Veterans and their families, active duty personnel and others. Joining just a few schools nationwide, William James College has 18 military-connected students and another 10 with family connections enrolled in its Military and Veterans Psychology program. A joint group of students and faculty have developed a specialty curriculum that is set to launch this fall.
A vital part of William James College's Military and Veterans Psychology Program is Train Vets to Treat Vets®, which recruits veterans to become William James College students in order to train them to meet the needs of their fellow service men and women. Now in its second academic year, Train Vets to Treat Vets℠ students actively provide thousands of free hours of skilled care to their peers in VA Hospitals and other veteran-related settings.
"Much is asked of this generation of military personnel. Many have served multiple deployments, most all have spent their days in harm's way and an unprecedented number return home with insomnia, post-traumatic stress, depression, anxiety and thoughts of suicide. Likewise, their children and partners have made sacrifices on our behalf, that must be addressed" notes William James College president Nicholas Covino, PsyD. "While spending by the U.S. on national defense approximates 20% of our national budget, programs for veterans face critical shortages. The ratio of mental health professionals in the Veterans Administration is 1 professional to 734 troops. William James College is dedicated to increasing the workforce of mental health professionals to care for our veterans and their families. The Military and Veterans Psychology (MVP®) program is helping to meet this need, and we look to our supporters to raise awareness and funding with us to ensure the program can meet the need."
At the May 15th Gala, General Casey will introduce Brigadier General Rhonda Cornum, MD, PhD, who will be given our Mental Health Humanitarian Award. Dr. Cornum was US Army Brigadier General in charge of the Comprehensive Soldier Fitness Program to develop the physical, emotional, social, family and spiritual dimensions of soldiers and their families. During the Gulf War, while a flight surgeon aboard a helicopter in search of a downed pilot, Dr. Cornum was shot down, injured, wounded and taken as a prisoner of war. Dr. Cornum is an inspirational hero, researcher, mental health advocate and author who continues to work to improve the mental health care of our military and their families.
Receiving the Florence H. Lerman Mintz Alumni Award will be Jaine Darwin, PsyD, ABPP. Dr. Darwin is the former president of the APA's Division of Psychoanalysis. With her colleagues, Dr. Darwin created the Strategic Outreach to Families of All Reservists (SOFAR) program, to offer psychological consultation and support to family members of deployed military personnel and those transitioning home. This, unique, pro bono service brought assistance to several thousand soldiers, spouses and children at a very critical time.
Alan Dodge Beck, PhD, who was the Dean of William James College's Clinical Psychology Department for 33 years, will receive our Founders Award. A clinical psychologist, Dr. Beck's professional interests range from graduate professional education and child assessment and treatment, to transitions to fathering and parenting in life cycle development. Retiring from our faculty this June, Dr. Beck will pioneer a new role as the school's first Director of Alumni Relations.
Our Serving Those Who Serve Us Gala will begin with cocktails and a silent auction at 6:00 p.m., dinner and the awards program will follow at 7:00 p.m. Self-parking is available at the Seaport Boston Parking Garage located on Seaport Boulevard. Valet parking is also available at the main entrance of the Seaport Hotel.
---
About William James College—Founded in 1974 as an independent graduate school of psychology, William James College provides unique training programs for mental health professionals at the doctoral, master's and certificate level, each designed to immerse students in both academic study and real-life clinical experience. Constantly assessing and evolving to meet the needs of of a rapidly changing and increasingly diverse society, William James College currently offers programs to train highly skilled professionals to care for Latinos, veterans, children and adolescents and families in a variety of settings, including the schools, the courts, the community and the workplace, among others.
Topics/Tags
Follow William James College
Media Contact
Katie O'Hare
Senior Director of Marketing