Retraining Your Brain With a Zap
By Leslie Gaydos, NBC Boston
Jan 3, 2017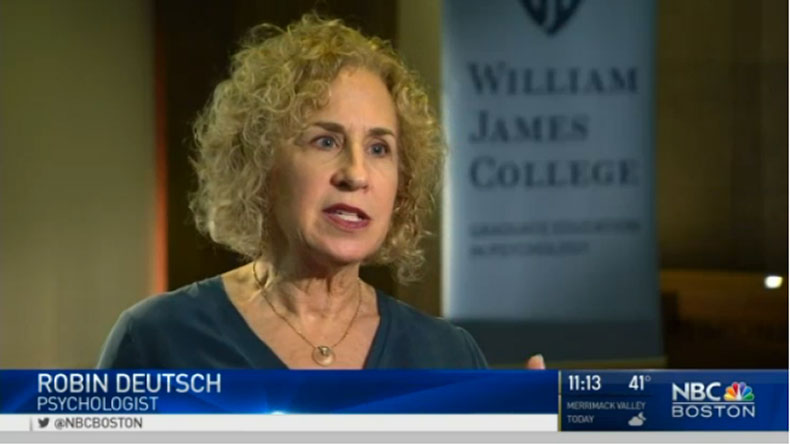 How far would you go to make sure this is the year you finally quit smoking or lose weight?
New Year's resolutions are underway, and keeping them through the end of the year doesn't always come easy. Robin Deutsch, a William James College professor, provided tips to NBC Boston on how to achieve your resolutions through positive replacement – replacing the habit you're trying to break with a positive action.
View the segment on NBC Boston.
Popular Topics/Tags
Follow William James College
Media Contact
Katie O'Hare
Senior Director of Marketing and Communications