Alumni Spotlight: Dr. Sagar Lad, Clinical PsyD Program
By MVP Newsletter, December 2021
Apr 7, 2022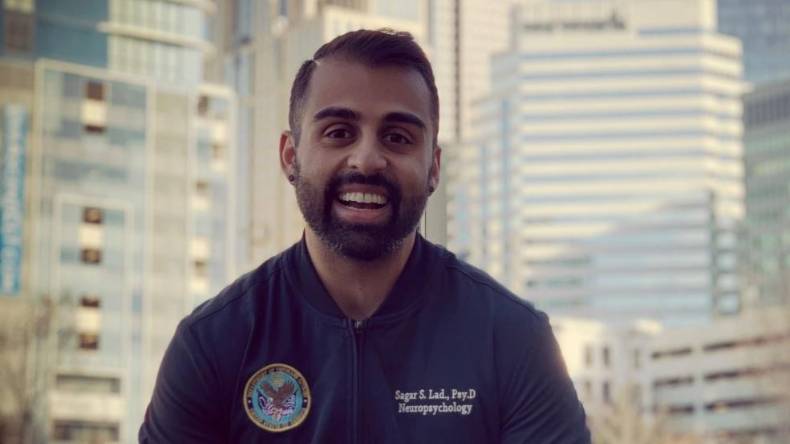 Dr. Sagar Lad, Psy.D., CSP is an Advanced Psychology Fellow Neuropsychology Specialty at the W.G. (Bill) Hefner VA Healthcare System within the Mid-Atlantic VISN 6 MIRECC on Post Deployment Mental Health in Salisbury, NC. He also is an Adjunct Faculty in Neurology at Wake Forest School of Medicine and a Board Certified Psychometrist.
He received his MA and PsyD in Clinical Psychology from William James College in Newton, MA and completed his clinical predoctoral internship at the Finger Lakes VA Healthcare System in Canandaigua, NY. As noted in APA DIV 19, he has worked on projects focused on sleep disorders, pain interference, and post-deployment mental health of OEF/OIF Veterans. Additionally, he is collaborating with neuropsychologists in addressing microaggressions and microinsults experienced by pre-doctoral-to-late career minority neuropsychologists.
This spotlight appeared in a monthly newsletter published by the William James College Military and Veterans Psychology Program. For more information, or to be added to the newsletter mailing list, please contact mvp@williamjames.edu.
Topics/Tags
Follow William James College
Media Contact
Katie O'Hare
Senior Director of Marketing