Student Spotlight: Stephanie Buslovich
By Staff Report
Jun 1, 2016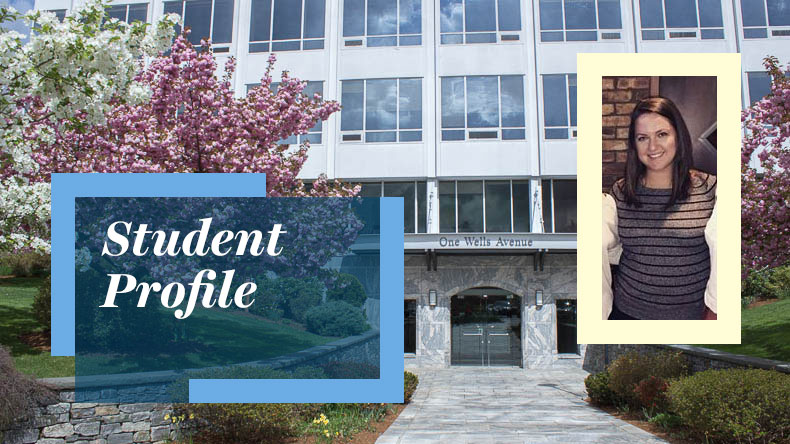 Health and Behavioral Medicine
Why did you choose to attend the Masters in Clinical Mental Health Counseling with an emphasis in Health and Behavioral Medicine at William James College?
I chose to attend this program partially because of the focus on experiential learning at WJC, but also based on the website describing the health and behavioral medicine program specifically. After my interview with Dr. Allyson Cherkasky I really felt like the focus of this program lined up with my interests in mindfulness/the mind body connection, and an integrated model of health care.
What motivated you to pursue the field of Health and Behavioral Medicine?
I had been reading more information and seeing more medical offices that are moving in the direction of truly integrated care and that interests me very much. A friend of the family is a physician who I talked with before applying to graduate school and she encouraged me to look into this field as it is up and coming.
How has your training experience prepared you to enter the field after graduation?
I think my training so far has been excellent in preparing me for the field. I have felt a good balance of textbook and DSM learning and my professors sharing their experiences as clinicians with us.
Would you recommend the program to a friend? If yes, what would you tell them?
I would absolutely recommend this program. I would share my feelings that there are reasonable expectations set for all students here, which I appreciate, the faculty has been phenomenal in my experience, and the experiential components have been priceless.
Is there anything else you would like to add?
Nothing too specific, just that I look forward to the next year of learning and a new internship to prepare me for working in the field!
Popular Topics/Tags
Follow William James College
Media Contact
Katie O'Hare
Senior Director of Marketing and Communications