The Great Resignation: Organizational Leadership Psychology Experts Point to Workplace Culture, Worker Dissatisfaction
By Josh Rizkalla, Communications & Media Relations Associate
Dec 14, 2021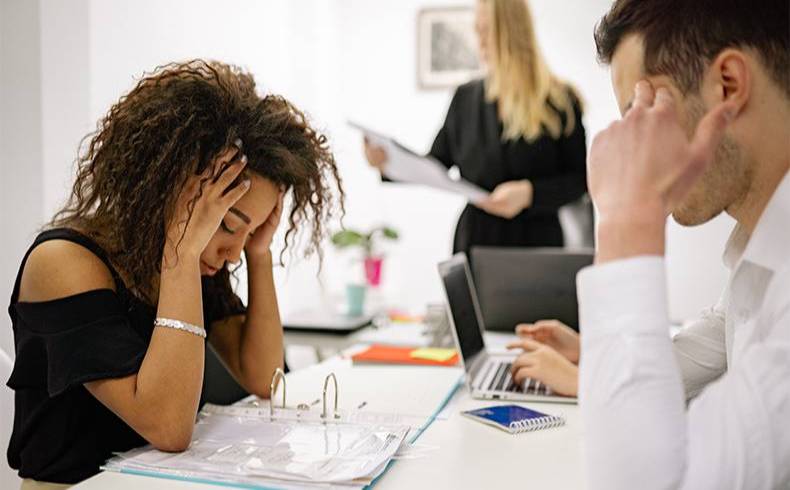 According to a recent Gallup study, 48 percent of US workers are actively searching for a new position. This past May, 3.6 million employees left jobs. By August this number surpassed a record 4.3 million. The "great resignation" has impacted employers across industries and, although an abundance of jobs are available, many positions remain unfilled, leaving employers to wonder why.
According to experts, in some workplaces organizational culture may be to blame. Taking a psychologically informed approach to workplace challenges can yield a dynamic and invested group of employees and allow businesses to alleviate worker dissatisfaction before learning about it in an employee's two-week notice.
The field of Organizational and Leadership Psychology (OLP) studies concepts at the intersection of psychology and business. Professionals in this field explore the human side of business and the many ways emotions, and the needs of employees, can impact overall productivity. They work as internal or external consultants with business leaders relying on experience, research, and a feedback-based approach to combat productivity killers like job retention, low morale, and burnout.
Dr. Suzanne Devlin, chair of the Organizational Leadership Psychology department, has spent her career working with businesses in fields like telecommunications, software development, healthcare, and education. She cited the term VUCA, an acronym that stands for Volatility, Uncertainty, Complexity, and Ambiguity, that identifies the root of many of the problems businesses face but can address with the proper channels.
"How are you communicating changing policies? Are groups within the organization communicating? There are a lot of influences—from the language used in setting these policies, to not considering employee's emotions that cause these issues," Devlin explained. "That's where [organizational leadership professionals] come in to try and make the difference."
A study by the McKinsey Consulting Firm found that 54 percent of employees quit their job because they didn't feel valued. "The question we ask is how can we make everyone in the organization feel valued? And how can you create value for everyone?" Devlin proposed.
Dr. Lynne Richer, OLP senior associate director of field placement, has worked for decades in organizational development for large companies. Richer explained that while these issues have always been prevalent, the exhaustive political, social, and health landscapes present over the course of the pandemic have caused workers to hit a breaking point. "Our worlds are pretty full," she explained. "People live stretched lives most of the time. One thing goes wrong, and the dominoes start to fall."
Managers and organizations looking to make changes can start by listening to the personal needs of employees.
"Flexibility is huge," she stressed. "In the past, retention used to be about corporate programs, things like financial incentives, perks, or the reputation of the company. Retention now is about flexibility and personalization. What your life situation is and what you need to make it work can be completely different from mine." Managers or leaders might ask themselves, "What does each individual on [my] team need, and how can I support that?"
When considering new practices or policies, Richer urged businesses to consider the needs of underrepresented groups in their planning, such as women and people of color, especially in organizations where the makeup of the leadership team may not currently represent its workforce (and "build pathways," she recommended, so that, in the future, it does).
Organizational and Leadership Psychology programs train professionals both to be and to support leaders who can face modern challenges in high stress environments. Programs offered at William James College provide foundational training rooted in ethics, Diversity, Equity, and Inclusion (DEI) practices, and operate with a thoughtfulness about the ways leaders think and can adapt moving forward. In the classroom, department leadership emphasizes a transparent instruction model that brings both faculty and students to the table in shaping how it operates.
"[We ask ourselves] how are we creating and supporting the next generation of leaders to understand even more deeply some of the circumstances and root causes of what's going on right now?" Richer said. "How can they do their part as a leader or [in] supporting organization?"
Topics/Tags
Follow William James College
Media Contact
Katie O'Hare
Senior Director of Marketing