Three Ways to Support Students Transitioning to In-Person Learning
By Sarah Johansson
Oct 25, 2021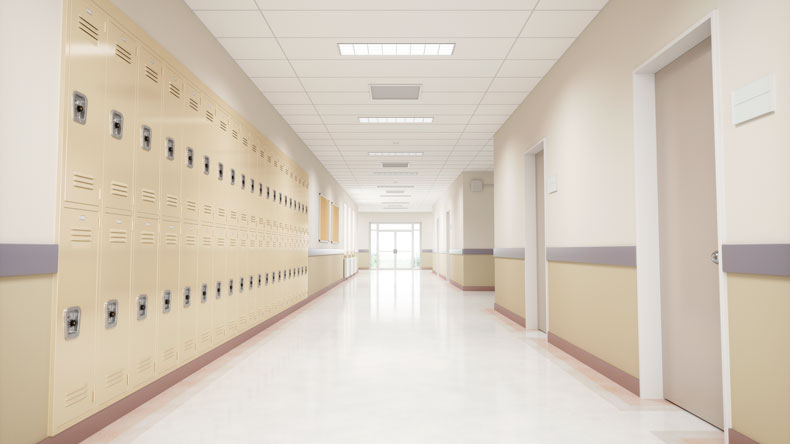 The return to in-person school this fall has been a big adjustment for many students, and for some of the younger ones, it has been the first time they've experienced a relatively normal start to the year. Dr. Jason Kaplan, chair of the William James College school psychology department, explained some of the ways to help students with the transition. "Understandably, many adults are worried about some students' lost learning during the pandemic, yet this concern is addressed best by setting up the right emotional climate," he explained. Here are some of the ways to foster a supportive school environment.
Talk about the impact of the pandemic.
Both teachers and students have spent months navigating remote and hybrid learning. As the school year progresses, administrators can show continued support to the school community by allowing space for them to reflect on their challenges and successes during the pandemic.
"School administrators need to make sure they focus on the emotional well-being of adults and students in the building. This means allowing for opportunities and spaces for them to talk about the lingering stressors in their lives," said Kaplan. "It will be important to put the spotlight on our collective resilience and all the ways in which we adapted and coped."
To keep adults and students healthy (physically, mentally and emotionally) and support students' learning during the new academic year, schools cannot ignore or simply move past the effects of the pandemic. "When students are supported and feel understood in their struggles related to the pandemic, their capacity to function overall improves," said Kaplan.
Allow students time to adjust to the school environment.
The pandemic has had different effects on different students. While some spent the remote learning period wishing to see their friends, some thrived at home and may now feel anxiety about returning.
"The return to the school building and heightened social interactions may have provoked various degrees of anxiety," explained Kaplan, and this reaction might differ between age groups. "Some younger students who had only experienced distance learning and not in-person learning might show separation anxieties at a later age than typically expected," added Kaplan. "[And] Middle School students, for whom social belonging is so important, may be experiencing myriad complicated reentry anxieties."
In addition, young students, or students who had very little in-person learning last year, might need extra time and guidance to adjust to school procedures and expectations. Especially for younger students, Kaplan said, "it cannot be assumed that they will understand the various 'student behavior' expectations within a school building and might appear more immature for their age."
Focus on more than academics.
While academic success is important, schools cannot ignore the social and emotional well-being of their students. Routines and predictability are comforting for many, so getting back into learning will be helpful; however, Kaplan reminds teachers and administrators to keep in mind the "whole" student.
"This is a good time to enhance the self-image of students by explicitly pointing out that we value their many positive traits (like flexibility, perseverance, thoughtfulness and helping others) and that being a good student is not just about grades," said Kaplan.
What can educators do when students are struggling? A great first step is to connect with the mental health professionals working in your school or district. The collaborative efforts of teachers, mental health professionals, school psychologists, and administrators are helping to make this a successful school year for their students and families.
Learn more about careers in school-based mental health, including more about the William James College MA/CAGS in School Psychology, at williamjames.edu/school.
Topics/Tags
Follow William James College
Media Contact
Katie O'Hare
Senior Director of Marketing