When a Psychology School Advances Your Place in the Business World
By Staff Report
Jun 1, 2014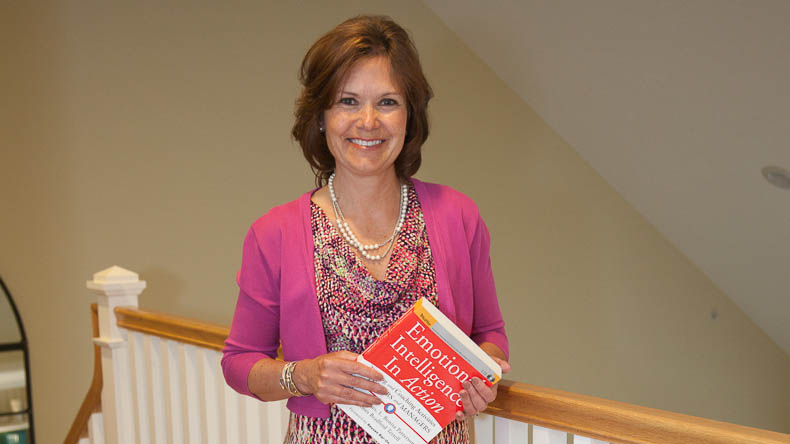 Alum in Organizational & Leadership Psychology Praises Intersection of Psychology and Business
Working in the business world is nothing new to Carol Yamartino, an '09 William James College alum with a graduate certificate in Executive Coaching. Long involved in the Biotechnology industry, she started her own business, The Yamartino Group, in 2008. "My certificate solidified my passion around coaching for exceptional results. I love working with teams, and I love helping people become more successful at their work," she says.
In addition, Yamartino teaches executive development for high potential women at an organization called WOMEN Unlimited. Their approach has brought success to over 160 corporate partners reaching more than 8,500 participants. Yamartino consults around mentoring, team effectiveness and high performance executive coaching.
"I had great professors at William James College," she says, concurring with many alums interviewed for Rapport. "I liked the intersection of academics and the business environment, the combining of theory with practical application." She praises the flexible schedule, the convenient location, the stimulating curriculum and, mostly, the professors, all of whom were also working professionals.
Yamartino is adept at working with new and established companies, new CEOs and those striving for more, people promoted into new roles, and with work teams, helping them to look deeply at themselves. "I hold up a mirror and guide each client to make the necessary meaningful changes in order to perform better," she says. Yamartino enjoys working with talented individuals, enabling them to "get comfortable with the uncomfortable," as she calls it. "We look at people's emotional intelligence—their empathy, their self-awareness, their interpersonal and social skills, their flexibility to cope with daily challenges. We help people find their strengths and inner resources and learn to use them wisely to succeed and develop as leaders."
Popular Topics/Tags
Follow William James College
Media Contact
Katie O'Hare
Senior Director of Marketing and Communications