William James College and Quincy College Reach Bachelor Completion Agreement
By Staff Report
Oct 31, 2017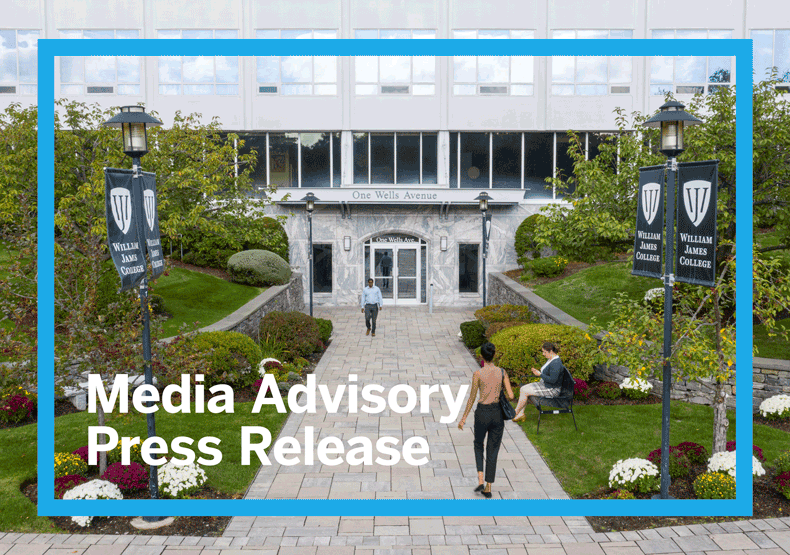 "Articulation agreement" one of first for William James; allows for expansion and enhancement of educational opportunities for Quincy College students
Newton, MA (October 31, 2017): William James College, the largest psychology education institution in New England, has announced an "articulation agreement" that allows students from Quincy College, with campuses in Quincy and Plymouth Massachusetts, to pursue a bachelor's degree in Psychology and Human Services at William James College. Quincy College is one of the first higher education institutions to formally send students into the William James College bachelor completion program.
"This agreement is a win-win for both institutions of higher learning," said Marc Abelard, Director of the William James College Bachelor of Science in Psychology and Human Services Completion Program. "Not only will Quincy College students have the opportunity to make an easy transition to pursue a bachelor's degree in the field of psychology, but William James College looks forward to welcoming these students who may decide to stay and pursue a graduate degree, which has been our primary offering for 43 years."
This fall, William James College launched the Bachelor of Science in Psychology and Human Services Completion Program, the first undergraduate degree in the school's history. Upon completing an associate's degree program at Quincy College, students can now pursue their bachelor's degree in Psychology and Human Services at William James' Newton campus. Students from other area universities and colleges can transfer to William James College to pursue this degree pathway as well.
"Quincy College empowers students to pursue higher education at every level," said Mary Burke, Senior Vice President for Academic Affairs for Quincy College. "As entry level education requirements increase for careers in psychology, Quincy College has sought to establish articulation agreements creating pathways for our students, expanding, enhancing and improving educational opportunities, and career outlook for graduates. We are excited to work with William James as it builds a new degree program."
Quincy College has bachelor completion agreements with 23 other regional, national and international colleges and universities supporting a diverse offering of advanced degrees for a wide variety of majors and areas of study.
---
About William James College
Founded in 1974 as an independent college of psychology, William James College offers degree programs in behavioral health and applied psychology at the bachelor's, master's, doctoral and professional development certificate levels. William James College is a leader in educating organizational leaders and behavioral health professionals who are committed to meeting the needs of our most vulnerable populations and is constantly evolving to meet the needs of a rapidly changing and increasingly diverse society. The College's highly skilled professionals care for persons and communities with behavioral health needs with specific competencies to meet the needs of Latinos, persons of African and Caribbean descent, Veterans, children/adolescents and their families, and others distinct populations in a variety of settings, including schools, the courts, clinical care facilities, the community and the workplace.
About Quincy College
Founded in 1958, Quincy College is a municipally affiliated community college serving approximately 5,000 students at campuses located in Quincy and Plymouth, Massachusetts. Quincy College is an open access institution that encourages academic achievement and excellence, diversity, economic opportunity, community involvement, and lifelong learning. The College facilitates valuable learning relationships that inspire students to realize their educational and professional futures. The college offers 37associate degree programs and 25 certificate programs in a variety of disciplines, including those within Professional Programs, Liberal Arts, Natural & Health Sciences and Nursing. The college is accredited by the New England Association of Schools and Colleges, and is licensed by the Massachusetts Board of Higher Education to grant the degrees of Associate in Arts and Associate in Science. As the "College of the South Shore", Quincy College draws a diversity of students from the greater metro Boston area, South Shore, Cape and the Islands, as well as 121 countries around the world. For additional information, visit www.quincycollege.edu
For more information, please contact:
Sean Hennessey
William James College
Direct: 617-646-3326
Mobile: 617-943-4323
shennessey@schneiderpr.com
www.schneiderpr.com
Taggart Boyle
Associate Vice President for Communications & Marketing
Quincy College
Direct: 617-984-1771
tboyle@quincycollege.edu
Katy Spencer Johnson
Marketing & Communications Agent
Quincy College
Direct: 617-984-1759
kjohnson@quincycollege.edu
Popular Topics/Tags
Follow William James College
Media Contact
Katie O'Hare
Senior Director of Marketing and Communications