William James College Awarded $50,000 Cigna Foundation Grant To Support Mental Health Equity Program for Asian American Communities in Massachusetts
By Staff Report
Feb 23, 2023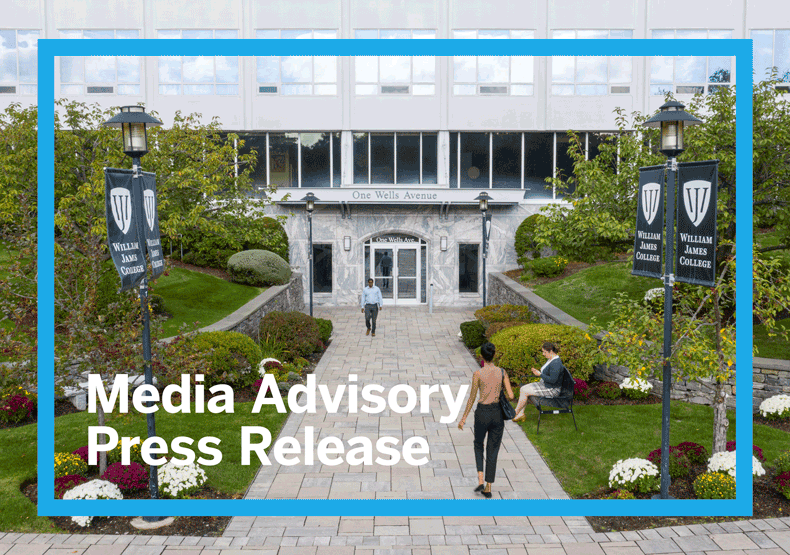 FOR IMMEDIATE RELEASE
NEWTON, MA, February 21, 2023—William James College (WJC)—a leader in behavioral health workforce development—was awarded a $50,000 grant by the Cigna Foundation to fund a one-year pilot of the Asian Competency Education (ACE) program. The program will help increase equity and access to quality behavioral health care for underserved Asian populations in the Commonwealth. This grant is part of the Cigna Foundation's Health and Well-Being Grant Program.
ACE is led by Catherine Vuky, PhD, assistant professor in WJC's Clinical Psychology Department and Director of the Asian Mental Health (AMH) Program, which is the nation's first training program in clinical graduate psychology focused exclusively on Asian mental health. The goal of the AMH program is to develop cultural competence, humility, and responsiveness in clinicians working with Asian individuals, families, and communities.
"When it comes to mental health care, having treatment options that can meet an individual's unique needs is so critically important," said Scott Morrison, Cigna Healthcare General Manager for Connecticut and New England. "The work William James College is doing to create resources for clinicians who serve the Asian and Asian American populations will not only create more access to care but it will also help create care that is more impactful to them, and we're honored that the Cigna Foundation will help support these efforts."
Responding to the dramatic increase in acts of racism and violence against Asian American Pacific Islander (AAPI) communities across the country, Dr. Vuky and her students created a Guide for Parents of Asian /Asian American Adolescents to help kids and their families cope with the psychological distress associated with these targeted attacks. The Guide has been translated into five Asian languages and downloaded over 10,000 times by individuals and organizations across the nation.
The ACE program builds on this initiative by helping to eliminate the stigma associated with behavioral health care within the AAPI community while expanding cultural and linguistic competence in providers. Although Asian Americans are among the fastest-growing ethnic population in the U.S., research confirms their representation in the mental health workforce has remained low, with less than 4% of clinicians identifying as AAPI.
According to Dr. Vuky, inadequate access to culturally and linguistically competent mental health providers remains an enormous challenge. "I was recently contacted by a forensic hospital in Connecticut asking me to conduct an evaluation. Despite outreach efforts they could not find a Vietnamese psychologist in New York, New Jersey, or Connecticut. This critical workforce shortage exemplifies the underlying challenge when it comes to connecting AAPI clients with skilled clinicians."
The ACE program is based on a three-pronged approach to cultural and linguistic competence training in behavioral health, providing: (1) cultural competency, awareness, and education workshops for healthcare professionals that address the stigma associated with seeking mental and behavioral health care; (2) career information sessions targeted to historically underserved AAPI middle and high school students and families; and (3) didactic interpretation education and mentorship to Greater Boston college students fluent in Asian languages, presenting a career pathway into the behavioral healthcare field.
ACE partners with community-based healthcare organizations located in Boston's Chinatown neighborhood and in Quincy that serve under resourced Asian/Asian American populations who often experience a language barrier. These include South Cove Community Health Center (SCCHC), the largest primary care provider in Massachusetts with a special focus on non-English speaking Asian Americans, and Quincy Asian Resources, Inc. (QARI). In addition to her role at WJC, Dr. Vuky is a practicing clinical psychologist and supervisor with SCCHC's behavioral health services.
"I continue to see a high need for mental health services in the Asian American community coupled with a severe shortage of clinicians of Asian heritage. At the same time, many Asian American students are expressing an interest in careers in behavioral health. By providing mentorship we will expose these young people to the mental health field and help build a diverse workforce," said Dr. Vuky.
About William James College
Founded in 1974, William James College is an independent, non-profit institution and a leader in educating the next generation of behavioral health professionals to support the growing and diverse needs of the mental health workforce. Integrating field work with academics, the College prepares students for careers as organizational leaders and behavioral health professionals who are committed to helping underserved communities, multicultural populations, children and families, and veterans. William James College alumni can be found making an impact in a variety of settings, including schools, the courts, clinical care facilities, hospitals, the community, and the workplace. To learn more about the College, please visit www.williamjames.edu.
Contact: Erin McGarvey, emcgarvey@rasky.com, 203-770-1013
Topics/Tags
Follow William James College
Media Contact
Katie O'Hare
Senior Director of Marketing