Admissions: BS in Psychology and Human Services
Take the Next Step: Learn More About a BS in Psychology and Human Services
We welcome your application to the William James College BS in Psychology and Human Services degree-completion program. We enroll a cohort of new students into the program each fall and spring. A strong applicant is one who has demonstrated academic potential, dedication to their personal and professional development, and a commitment to community service. Be sure to make a note of application deadlines and requirements. We encourage you to attend upcoming information sessions, connect with student ambassadors, and to sign up for a virtual meeting or phone conversation with our Senior Admissions Counselor, Jennifer Geuther, to learn more about the admission process.
---
Get to Know Us!
Request Info
Loading...
Clicking the "Submit" button constitutes your express written consent to be called and/or texted by William James College at the number(s) you provided, regarding furthering your education. You understand that these calls may be generated using an automated technology. View our Privacy Policy here.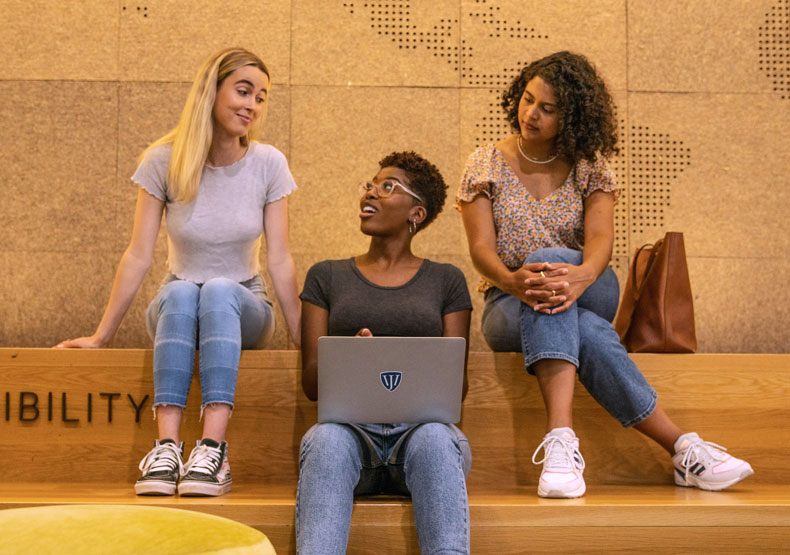 Want to Connect with Someone?
Sign Up for an Admissions Event
Talk with an Admissions Counselor
Connect with Our Students
---
Our Partnerships with Community Colleges Can Make Applying Easy

William James College is proud to have "Articulation Agreements" or "Transfer Agreements" for our Bachelor of Science in Psychology and Human Services program to provide a simple process for transferring your undergraduate credits. If you attend or have graduated from one of our partner colleges, we will transfer in your college-level coursework and guarantee your admission if you have a GPA of 2.5 of higher.
Watch Our Program Information Session
International Applicants
All applicants to any program at William James College must have completed courses from a from a regionally accredited US institution, or its equivalent, by the start date of enrollment. All applicants must submit official translations of all non-US transcripts (please refer to the online application and the transcripts section for additional instructions). Completion of an online application, submission of all required supporting documents is required. For applicants whose primary language is not English, a TOEFL combined score (no more than two years old) of at least 637 (paper-based test), 270 (computer-based test) or 110 (internet-based test) is preferred.
Please be aware that this program does NOT support Student visas.
---
How to Obtain Credit for Prior Learning
Your life experience is valuable.
At William James College we understand that not all learning takes place in a classroom. Many of our students have gained considerable knowledge from their experience working in the field of human services. Students may be able to earn college credits toward their Bachelor of Arts degree by using the knowledge acquired through life experiences, including volunteering, employment, seminars, workshops, completion of non-credit courses, military training, or cultural experiences. Through written work and documentation, students must demonstrate that specific course competencies are met. This collection of documents is presented to the Credit for Prior Learning Director for evaluation by content specialists from the College.
Who is eligible?
Any student who is admitted to the Bachelor of Science in Psychology and Human Services completion program may apply for CPL credit. Successful CPL applicants can typically document 5 or more years of continuous employment in a specific field of human service delivery or with a specific population served by human service agencies.
How to apply for credit for prior learning.
Contact Dr. Kerri Augusto, Program Director for the Bachelor of Science in Psychology and Human Resources at kerri_august@williamjames.edu.
Courses we typically evaluate for CPL credit:
Transfer of Credit: BS in Psychology and Human Services
Admission to the BS in Psychology and Human Services program requires that the student meet one of the following requirements. Students may be eligible for credit transfer above 60 credits. If you have any questions, please email Program Director, Dr. Kerri Augusto, at kerri_augusto@williamjames.edu.
60 credits, including at least 16 of the 22 general education requirements. You will be required to complete the 6 missing general education requirements. These 6 credits can be completed at William James College.
45+ credits, including all 22 general education requirements
If you do not meet these requirements, you may be eligible for Conditional Admission. Please review our policy.