En Route to Old" Conference Addresses the Effects of Aging
By Staff Report
Jun 10, 2019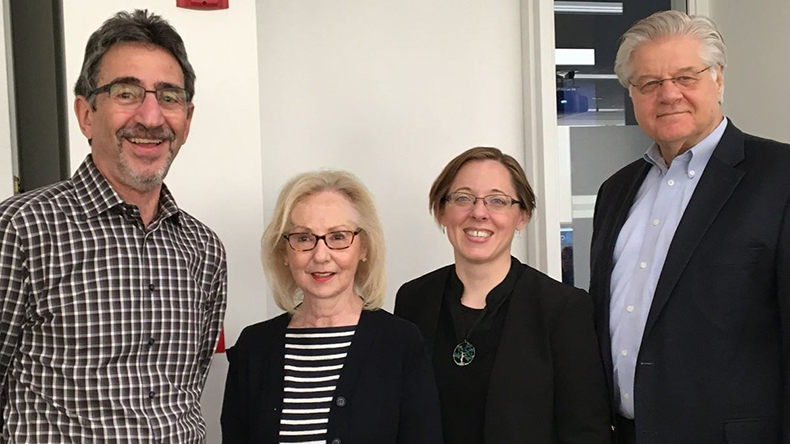 On Saturday, May 18, William James College hosted 'En Route to "Old": Navigating the Years between 60 and 80,' a conference addressing the years and path toward becoming an older adult. Eighty-five people were in attendance at this day-long conference that covered topics including retirement, downsizing, relationships, discovering new meaning, finding creativity and the real and perceived challenges of aging.
"It was inspiring to see how many people came from a variety of disciplines – psychologists, social workers, counselors, nurses, expressive arts therapists, among others – to hear us discuss this important early phase of older adulthood," said Katherine King, PsyD, William James College clinical psychology faculty member.
At the conference, King presented on integrating the arts into the lives of older adults to enhance well-being, encourage community building and positively affect the brain.
Other William James College faculty members, David Haddad, EdD, William James College counseling faculty member and director of the Behavioral Health Initiative; and Erlene Rosowsky, Psy.D., director of the William James College geropsychology concentration and Alliance for Aging, presented at the conference.
Haddad spoke about positive aging and coping strategies for the challenges of aging, as well as the ways social and political discourse shape our understanding of aging. Rosowsky presented on long-married or -partnered couples and the changes and challenges faced in older age.
William James College also hosted David Ekerdt, PhD, professor of sociology at the University of Kansas and former president of the Gerontological Society of America. King described his presentation on downsizing, reducing possessions and the ways these topics connect to a sense of self, as "lively, engaging and informative."
Overall, Rosowsky explained that the audience had "great enthusiasm hearing about the aging process and how mental health professionals can guide the passage."
The William James College pre-doctoral concentration in Geropsychology is designed to encourage and prepare students with a breadth of experience, knowledge and skills to meet the demands of working with older adults, an under-identified and underserved, albeit burgeoning, population.
Topics/Tags
Follow William James College
Media Contact
Katie O'Hare
Senior Director of Marketing