William James College Holds 13th Annual Lucero Memorial 5K in Newton
By Staff Report
Sep 14, 2014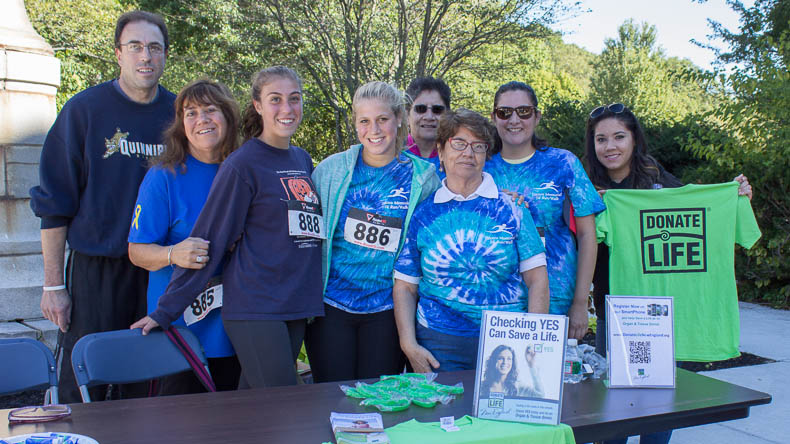 William James remembers a graduate who passed away during the 2002 Boston Marathon
William James College, a leader in educating mental health professionals and the largest graduate psychology program in New England, will host the 13th Annual Lucero Memorial 5K Run/Walk on Sept. 14 at 9:30 a.m. at Newton City Hall, located at 1000 Commonwealth Avenue in Newton, Mass.
The race will benefit the Lucero Latino Mental Health Program (LMPH), named in memory of Dr. Cynthia Lucero, a much-loved, community-oriented William James College graduate from Ecuador who completed her doctoral degree days before the start of the 2002 Boston Marathon, during which she collapsed and died. The Lucero Mental Health Program was created to carry on her legacy of commitment to Latinos and many other underserved communities. The program trains graduate-level psychology students to provide culturally sensitive mental health care to Latino populations in their preferred language.
"Speaking about personal, emotional and psychological issues in their native language helps patients establish a trusting relationship with their psychologists and mental healthcare providers," said Dr. Mari Carmen Bennasar, the director of The Lucero Latino Mental Health program. "The Lucero Latino Mental Health Program fosters this trust by training our students to provide care that is sensitive to the culture, language and customs of the Latino population."
Funds raised by the run provide scholarships and resources to allow students to engage in such arduous training, ultimately addressing and diminishing issues of health disparities.
"We are honored here at William James College to have been graced with Cynthia's intelligence and spirit, and we know that she would have been proud of the LMPH program that we have built," said Dr. Nicholas Covino, President of William James College. "On the 13th anniversary of this run, we are more committed than ever to ensuring the Latino population receives culturally competent mental healthcare."
If you are interested in registering for the race or making a donation to the Lucero Latino Mental Health Program, please visit www.williamjames.edu/lucerorunwalk for more information.
---
About William James College
Founded in 1974 as an independent graduate school of psychology, William James College is the largest graduate psychology program in New England, offering 13 unique training programs, including organizational and leadership psychology programs, for mental health professionals at the doctoral, master's and certificate levels, each designed to immerse students in both academic study and real-life clinical experience. William James College has been the leader in educating mental health professionals who are committed to meeting the needs of our most vulnerable populations and is constantly assessing and evolving to meet the needs of a rapidly changing and increasingly diverse society. Our highly skilled professionals care for Latinos, veterans, children and adolescents and families in a variety of settings, including the schools, the courts, the community and the workplace.
Popular Topics/Tags
Follow William James College
Media Contact
Katie O'Hare
Senior Director of Marketing