Colonel John M. Rodolico Receives 2019 William James College Mental Health Leadership Award
By Staff Report
Mar 14, 2019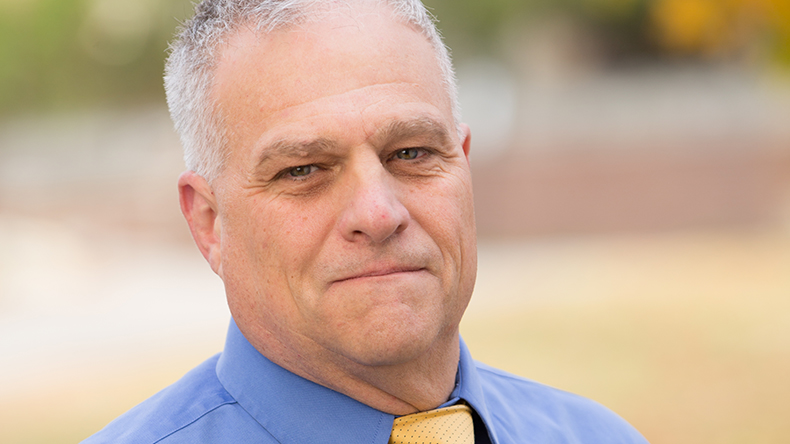 Colonel Rodolico recognized for outstanding career contributions, advocacy for military mental health
Twenty veterans are lost each day to suicide, an increase of 20 percent over the last year. For those in the military special operations community, the increase was even greater – according to Brigadier General (ret.) Jack Hammond, executive director of Home Base, that number has increased by a staggering 300 percent.
"There isn't another career field in the world where, if you had an increase of suicides by 300 percent, they wouldn't shut the business down to figure out what… is going on," said Brig. Gen. Hammond. "We need major renovations in the way we treat mental health care, especially in the military. We need more innovative and new models of care, because the old ones just don't work. The world needs more men like John Rodolico who aren't satisfied with the status quo."
Brig. Gen. Hammond, was among the honored guests who spoke at an event on March 6 to recognize Colonel John M. Rodolico, a psychologist and advocate for military mental health, with the 2019 William James College Mental Health Leadership Award.
The event convened more than 50 colleagues, fellow soldiers, family members and friends of the Colonel, along with students and friends of the William James College Military and Veteran Psychology (MVP) program. Brigadier General John Driscoll, commander of the Massachusetts Army National Guard, who characterized the Colonel as a "caring, competent person, who works tirelessly for people, in order to make an impact," also spoke. Massachusetts State Representative Hank Naughton was in attendance, as were several former students and advisees of the Colonel, some of whom traveled from out of state to attend the ceremony.
The William James College Mental Health Leadership Award recognizes outstanding contributions by individuals or teams working to improve mental health and behavioral health in their communities or across complex organizations. At the ceremony, Dr. Nicholas Covino, president of William James College, presented a plaque to Colonel Rodolico which read as follows:
In recognition of your dedication to improving the lives of servicemen and women, veterans, and their families, through your advocacy for military mental health.
With admiration for your tireless work and outstanding leadership as a clinician, teacher, administrator and soldier.
Your unwavering compassion, your remarkable courage and your commitment to improving the lives of others is inspiring to this generation of mental health professionals and is changing the world, for the better, for generations to come.
Colonel Rodolico, an army reservist, is chief clinical officer for Veteran and First Responder (VFR) Health Care and director of veteran and military consultation at McLean Hospital. He was twice deployed to Iraq as the executive officer of a Combat Stress Medical Company and previously served as Deputy Commander of Clinical Services for the Massachusetts National Guard, Medical Command, where he spearheaded many projects dealing with suicide, substance use, and resiliency. He now serves as State Surgeon of the Massachusetts National Guard where he is responsible for overseeing medical issues and medical training for the members of the Massachusetts National Guard.
From William James College and the MVP program, Dr. Robert Dingman, director of the MVP concentration, Dr. Gerald Sweet, MVP concentration faculty, and students Brandon Bregel, Susan Lee, and Alexander Hohl also addressed attendees.
Houl, a Marine, shared his experience with two deployments and with seeking care after. "When I got back from my deployments, I asked every health care provider, clinician, social worker, doctor, psychologist – everyone I talked to in a professional setting, 'are you a veteran?' it was the first question I asked, and 100 percent of the time that answer was 'no,'" he said. Through undergraduate classes in psychology, he said he saw an opportunity to make a difference and embarked on an educational path that Colonel Rodolico ultimately helped to influence.
"I actually met Dr. Rodolico when I was interviewing with the Home Base program, and applying for a job," Houl said. "Upon exiting that interview I shook his hand and he said, 'we need to get you to grad school.'" Colonel Rodolico later served as a reference for Houl on his application to the College. Houl, who took a moment in his speech to express his gratitude to the Colonel, is one of 20 students now enrolled in MVP's signature program, Train Vets to Treat Vets® (TVTV).
MVP is a coordinated array of efforts designed to train culturally-competent mental health professionals – veterans and civilians alike – to provide services to military service members, veterans, and their families. The program also aims to provide a supportive community on campus for student veterans, family and friends of military personnel, and for those interested in working with veterans and military families. TVTV provides training to veterans enrolled as students at the College to become clinicians effective in working with veteran populations. There are more than 45 military and 20 civilian students enrolled in the MVP and TVTV programs.
TVTV is one of very few programs of its kind in the country. During the event, Dr. Covino spoke about the literature that exists on therapist matching and how it relates to the philosophy behind the MVP and TVTV programs.
"If you, as a provider, look like someone and sound like someone, if you've been there and can relate in a way that feels familiar, it is more likely that, as you deliver care, people are going to stick with you longer because they're ultimately going to feel like you get where they're coming from," said President Covino. "We, as a College, know how to teach and instruct evidence-based training. When veterans come to learn with us, they teach us about, and through, their military experience. They can say to someone, I'm here, I'm trained, I'm here to listen."
After the award was presented, Colonel Rodolico took the podium and extended his thanks to his wife and family, colleagues past and present, and the many people from "all walks of [his] life" who attended the event, including those who had worked with him, deployed with him, and partnered with him through the years. He said, "Nobody actually wins awards or gets promoted individually, it's groups of people who help you, who are working together."
He then said he wanted to address the TVTV students in the room. "When you start getting awards like this, it means you're a certain age," he quipped, then added, "But seriously, as veterans who are trained in psychology, you have a mission to continue that is going to go on for years and years. My generation got it started, and we'll continue to fight, but we really need your help. I'm asking you, don't lose sight of the mission."
The MVP program, and TVTV, also offer training conferences for mental health professionals to expand awareness of veterans' mental health needs. In April, the College's Continuing Education program will present "Innovations and New Horizons in the Psychological Care of Veterans." A new Military and Veterans Psychology Education Center is among the College's current fundraising priorities.
Popular Topics/Tags
Follow William James College
Media Contact
Katie O'Hare
Senior Director of Marketing and Communications