2020 Commencement Goes Virtual
By Staff Report
Sep 9, 2020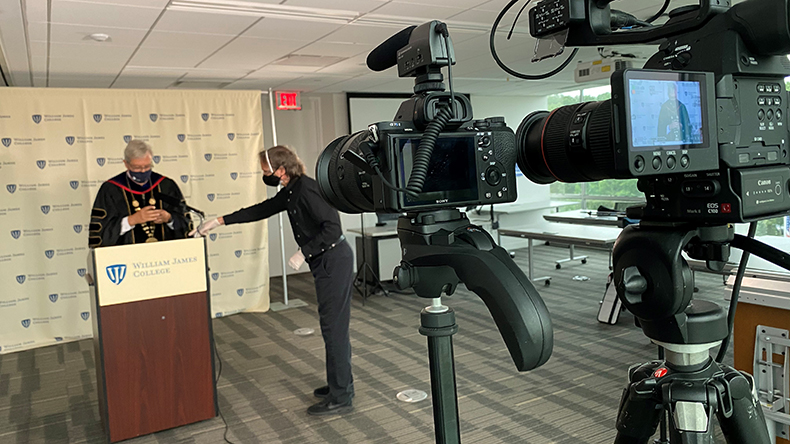 Commencement will look a little different this year -- with a virtual celebration taking the place of the traditional in-person gathering. On September 13, at 9 AM, the William James College 2020 Commencement Celebration will go live at: www.williamjamescollege.live.
"The virtual celebration, a website exclusively dedicated to celebrating our graduates, will include speeches from members of our community, and notable figures from throughout the Commonwealth, the traditional reading of names, musical performances, messages of congratulations, and, of course, the official conferral of degrees -- along with other content," said Anne Wilson, director of communications.
The core content is pre-recorded, allowing graduates and other viewers to tune in and participate in the experience on their own timing, but the site will also offer a live chat feature enabling viewers to share messages real time with others. Visitors can also go back through the chat and view messages shared earlier. There will be a central chat on the main page of the site, and dedicated, individual chat boxes for each program so that cohorts can connect with each other.
"Our graduates, families and friends are invited to drop in at any time on Sunday, September 13, or later, to join the celebration," Wilson said. "We hope to see many of our graduates, and their friends and families, joining in on Sunday, but the site will stay live for a full year for those who wish to view later, or those who want to return and watch it again."
Community members are also invited to share pictures, videos and messages on social media using #WJC2020. Congratulations to all members of the William James College Class of 2020!
Just Added! Zoom Watch Party, Sunday, September 13, 9 AM
The Commencement website is set up to allow graduates to visit and enjoy the celebration on their own time, with friends and family, at their own pace. For those interested in connecting with other members of the community while watching the ceremony, the Office of the Associate Vice President for Workforce Development will host a community watch party on Sunday, September 13, at 9 AM. All are welcome to attend, Zoom details follow.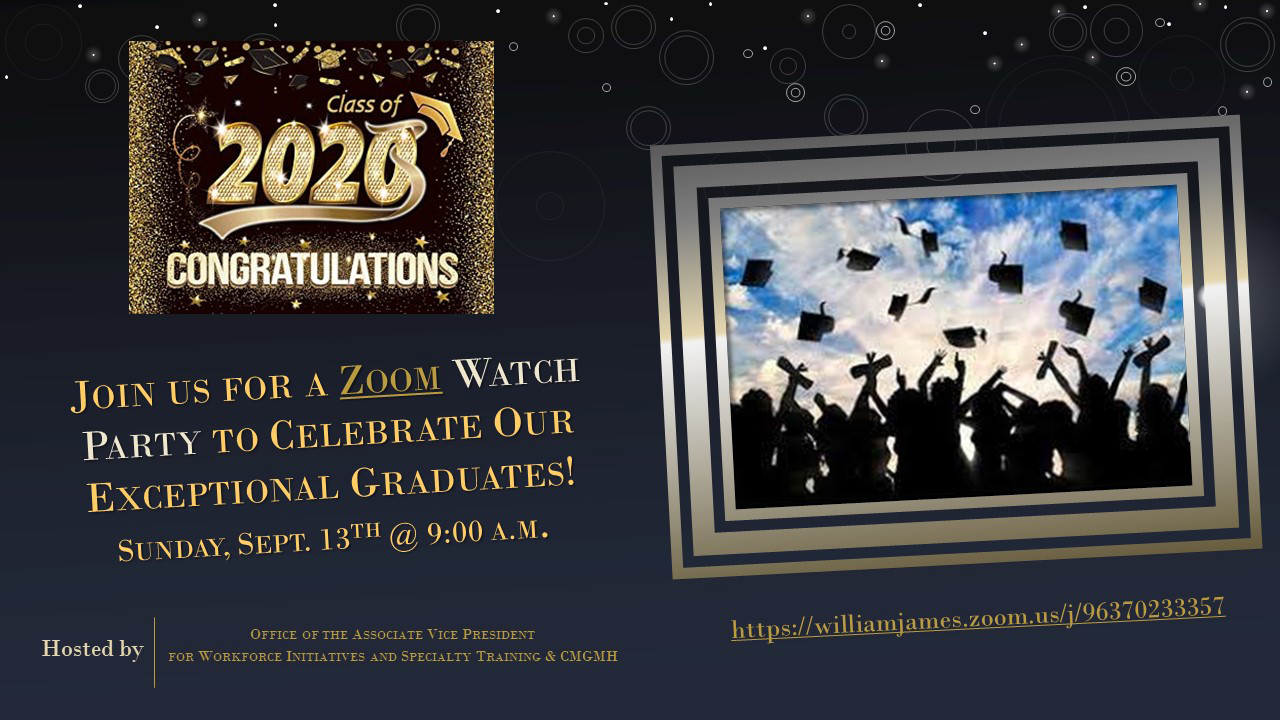 Topics/Tags
Follow William James College
Media Contact
Katie O'Hare
Senior Director of Marketing