Fireside Chat with Dr. Shani Dowd Explores Representation, Diversity, and Identity in the Black Family
By Staff Report
Feb 12, 2021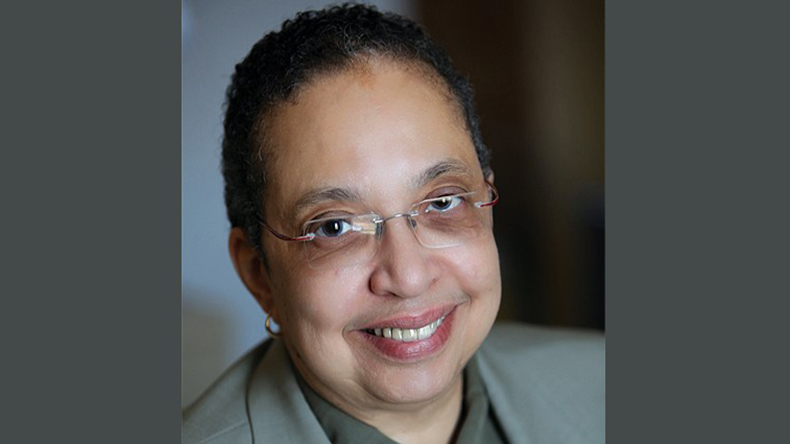 The theme for Black History Month 2021, an annual celebration of achievements made by Black Americans, this year focuses on the Black family and its foundational role in African American/Black life and history. On February 4, the Black Mental Health Graduate Academy in the Center for Multicultural & Global Mental Health (CMGMH) welcomed Dr. Shani Dowd for a Fireside Chat exploring Representation, Diversity, and Identity in the Black Family.
Tia Rivera, M.A., a Clinical Psychology STAR Fellow and a Lead Mentor in the Black Mental Health Graduate Academy, moderated the discussion. Rivera, a Clinical Psychology doctoral student, is concentrating in African and Caribbean Mental Health and also studying in the Children and Families of Adversity and Resilience (CFAR) concentration.
Rivera opened the evening by highlighting Dowd's many contributions. For the past forty years, Dowd has been an instructor and supervisor with Center for Multicultural Training in Psychology (CMTP). CMTP is the American Psychologist Association's oldest pre-doctoral internship program specifically focused on training psychologists to work with underserved populations, including racial/ethnic minorities. Dowd is the 2017 recipient of the Massachusetts Public Health Association's Lemuel Shattuck Award for contributions to the field of public health.
Dowd, a long-standing member of College's Board of Trustees, is a licensed Social Worker and expert in culturally informed health care systems and health disparities in communities of color and LGBTQ communities, and a Civil Rights activist who grew up during America's brutally racist Jim Crow era. Among her many contributions to the College, Dowd championed the establishment of the Black Mental Health Graduate Academy. "Dr. Dowd has been influential in fostering WJC's commitment to increasing racial/ethnic diversity among our faculty, staff, and student body and she has been integral to the development of CMGMH, our pioneering academic concentrations focused on immigrants, refugees, and Latinx, Black, and Asian communities, as well as our Academy," said Dr. Natalie Cort, director of the Black Mental Health Graduate Academy and co-director of CMGMH.
The Academy, which launched in 2016, is a leadership and mentorship program designed to recruit and train talented Black students who are committed to becoming leaders and agents of social change in the fields of psychology and mental health counseling. Academy scholars have assumed a number of leadership roles following graduation, Cort told the event attendees, including positions at national professional organizations and directorships, along with receiving high honors, recognition and scholarships for their work.
At the end of the fireside chat, Cort stated that "the Iconic Dr. Dowd engagingly reflected on issues confronting Black families such as colorism, LGBTQ intersectionality, intergenerational racial trauma, and police brutality." "We thank her for sharing her hard-earned knowledge, perspective, and wisdom in passionate and humorous ways that left the 86 audience members feeling healed, inspired, edified and committed to being courageous agents of social change."
A recording of the Fireside Chat is available on the College's YouTube Channel.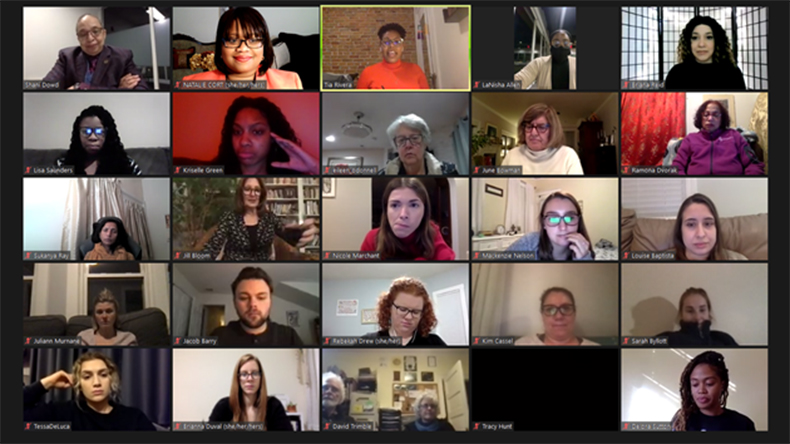 Topics/Tags
Follow William James College
Media Contact
Katie O'Hare
Senior Director of Marketing