Mental Health in the Time of COVID19: William James College Offers Resources and Free, Online Groups
By Staff Report
Apr 13, 2020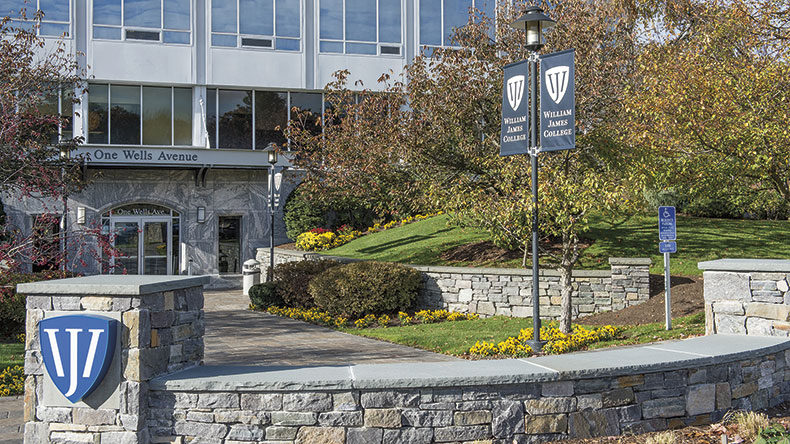 FOR IMMEDIATE RELEASE:
NEWTON, MASS. – William James College, a leader mental health and behavioral health education, is curating an online collection of resources for mental and behavioral health professionals; educators and schools; parents seeking ways to support and engage children in educational play at home; and individuals who need information or support. The William James College COVID-19 Resource Hub houses materials created by William James College community members, along with links to information gathered by faculty and staff from reputable sources.
Among the resources offered are training materials for mental health professionals on Telemental health; links to multilingual information about COVID-19; an audio series for caregivers that offers Tips for Managing Anxiety; and a series of free, online groups offered by William James College teams including the Center of Excellence for Children, Families and the Law, the Brenner Center for Psychological Assessment and Consultation, the Freedman Center for Child and Family Development, and Teachers21. Current virtual group offerings are as follows:
Parenting and Co-Parenting through COVID-19

Supporting your Elementary Learner from Home

Relaxation and Stress Management in Uncertain Times

Disconnecting from the News and Reducing Anxiety

Executive Functioning Challenges while Working from Home

Virtual Playgroups for Young Children

School-Age Children Virtual Lunch-Bunch During COVID-19 (Weekly)

Coping and Mindfulness
For dates, times and login details please visit the William James College Resource Hub Public Events Calendar page. The William James College COVID-19 Resource Hub is regularly updated with new content, topics and information.
About William James College
Founded in 1974, William James College is an independent, non-profit institution and a leader in educating mental health professionals to support the growing and diverse needs of the communities they serve. Integrating field work with academics, the College prepares students for careers as organizational leaders and behavioral health professionals who are committed to helping the underserved, multicultural populations, children and families, and veterans. William James College alumni can be found making an impact in a variety of settings, including schools, the courts, clinical care facilities, hospitals, the community and the workplace.
Contact
Anne Wilson Yu
Director of Communications, William James College
617-549-1969
Anne_Yu@williamjames.edu
Topics/Tags
Follow William James College
Media Contact
Katie O'Hare
Senior Director of Marketing