School Psychology Hosts Virtual Graduation Celebration
By Staff Report
Jun 15, 2020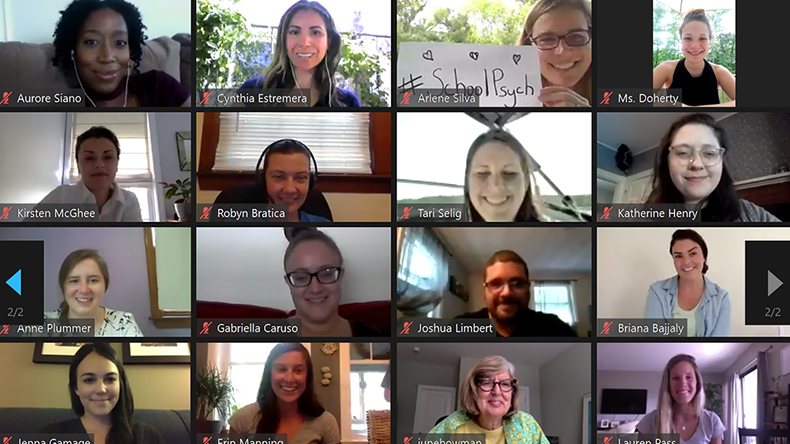 The William James College formal Commencement Ceremony for 2020 graduates will take place this fall. In the meantime, programs and departments are celebrating graduates in virtual style. On Friday, June 5, faculty and students in the School Psychology Department came together to honor both the PsyD and MA/CAGS graduates and wish them luck in future endeavors.
Dr. Jason Kaplan, director of the School Psychology PsyD program, and Dr. Arlene Silva, chair of the School Psychology department and director of the MA/CAGS program welcomed everyone and gave opening remarks. Several other school psychology faculty members spoke, and graduate Dr. Amy Rickett addressed the group.
"I want to offer a quick note of praise to each and every one of us; students, faculty and staff alike, at persevering through this difficult period," said Rickett. "For more reasons than one, this year has been one for the record books, and the fact that we are gathered virtually today to honor the work that has been done, while gearing up for the work that still must be done, is notable."
The celebration ended by honoring each of the students via a slideshow.
Congratulations to all 2020 WJC Graduates!
Popular Topics/Tags
Follow William James College
Media Contact
Katie O'Hare
Senior Director of Marketing and Communications