Taylor Pestritto Named First Recipient of New Green Mountain Geropsychology Scholarship
By Staff Report
Jul 24, 2019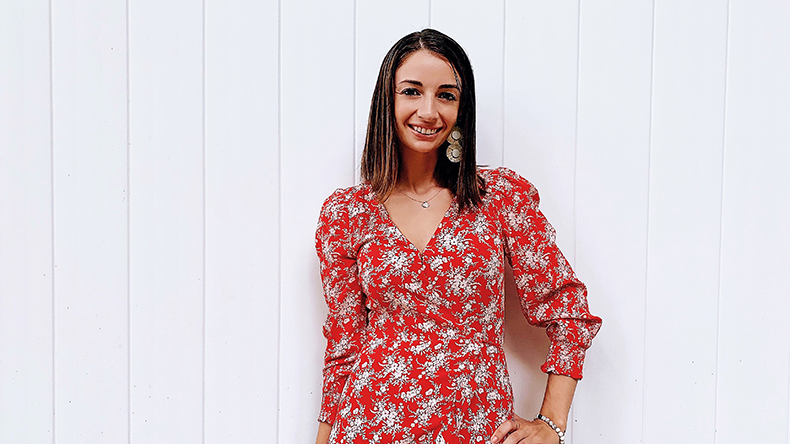 William James College is one of only two PsyD programs in the country to offer a geropsychology concentration. A generous gift from WJC Trustee Thom Lockerby and his wife Kathleen McCrickerd will support students who are planning to work in this dynamic field by funding curriculum development and establishing a new scholarship program. The Green Mountain Scholarship in Geropsychology, named for Lockerby's home state of Vermont, will be awarded to three students – one current student and two incoming – who plan to pursue a career in geropsychology.
Clinical psychology PsyD student Taylor Pestritto has been selected as the first recipient. "I am undeniably grateful to receive the Green Mountain Scholarship and am eager to continue to grow and develop my knowledge around working with older adults," she said.
The Green Mountain Scholarship will support Pestritto's graduate education and help further her career goal to provide behavioral health services and support for older adults. Pestritto has previously worked with this population in both a group home and an inpatient setting which, she said, helped her realize her passion for the work, although she wasn't aware of the field prior to attending William James College.
"Before entering William James, I had no inkling that there was a field specifically for geropsychology, so when I learned that there was a concentration, I immediately decided that was the path I wanted to pursue," said Pestritto. "As a future geropsychologist, my career opportunities are limitless and I am thrilled to see where this journey will take me."
Two additional scholarships will also be awarded to incoming students entering the clinical psychology doctoral program at William James College who enroll in the geropsychology concentration or emphasis. Additionally, eligible students must complete at least one geropsychology-focused field placement in their first three years of the program.
Geropsychology is a specialty area recognized by the American Psychological Association (APA) that focuses on the mental health, mental illness, assessment and treatment of aging and older adults. The APA estimates that there are roughly 700 geropsychologists currently practicing in the United States but with shifting population demographics it's predicted the country will need some 5,000 geropsychologists by the year 2020.
The William James College concentration in geropsychology offers interested students with a breadth of experience, knowledge and skills to meet the demands of this exciting professional field. In addition to conducting clinical assessment and psychotherapies, psychologists trained at the doctoral level in geropsychology can be expected to be recruited to design and implement community and clinical programs, direct departments and clinical centers, provide clinical services, and assume a leading role in advocacy and public policy.
Popular Topics/Tags
Follow William James College
Media Contact
Katie O'Hare
Senior Director of Marketing and Communications