Alumna Hired for New Co-Responder Role with Randolph Police Support and Outreach Unit
By Anne Wilson
Oct 13, 2021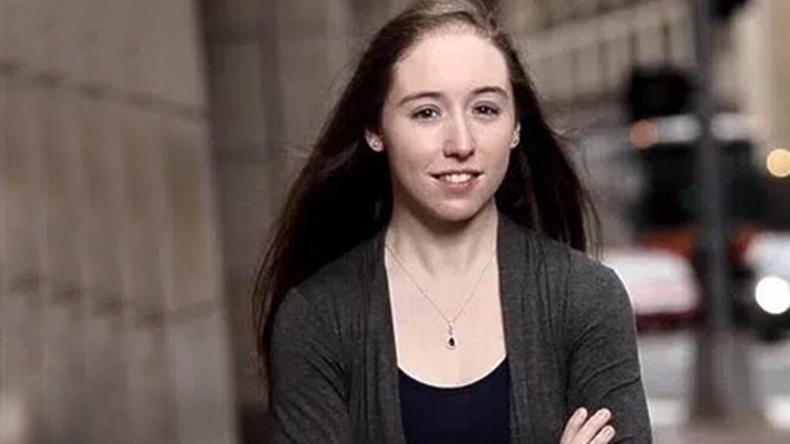 Ashley Sullivan, a graduate of the master's in clinical mental health counseling with a concentration in military and veterans psychology, and now a mental health clinician with Aspire Health Alliance, has been hired by the Randolph Police Department as co-responder for their Jail Diversion Program.
According to a press release from the department, Sullivan, in her new role, is an essential component of the department's newly established Support & Outreach Unit. She will assist officers and residents with resources and determining the appropriate levels of care and treatment. In addition, she will consult on departmental policy and procedures and assist with the development of new training for officers.
"In recent years, calls for service have increasingly involved a mental health or crisis component and it's important for our officers to have the proper training, support and resources to not only ensure a safe outcome, but ensure that person in crisis gets the help that they need," said Randolph Police Chief Anthony Marag. "Ashley is an instrumental addition to our Support & Outreach Unit as we work to improve our programming, training and procedures surrounding helping those in our community experiencing a mental health crisis."
The Jail Diversion Program supports officers in recognizing, assessing and responding to people with behavioral health challenges. A clinician, as a co-responder, accompanies officers to relevant calls for service. While officers focus on maintaining a safe and secure scene, the clinician focuses on assessing the needs of those on scene. This helps increase the safety for both the person in crisis and the officer, in addition to diverting those with mental health challenges to resources or treatment rather than arrest.
Additionally, according to the release, all of department's officers will be trained in Mental Health First Aid and at least 20 percent of officers will have completed Crisis Intervention Training. Training will be provided as part of the One Mind Campaign, which seeks to ensure successful interactions between police officers and persons with mental health disorders and/or intellectual and developmental disabilities.
Popular Topics/Tags
Follow William James College
Media Contact
Katie O'Hare
Senior Director of Marketing and Communications