We Stand with Asian and Asian American Communities
By Staff Report
Jan 27, 2023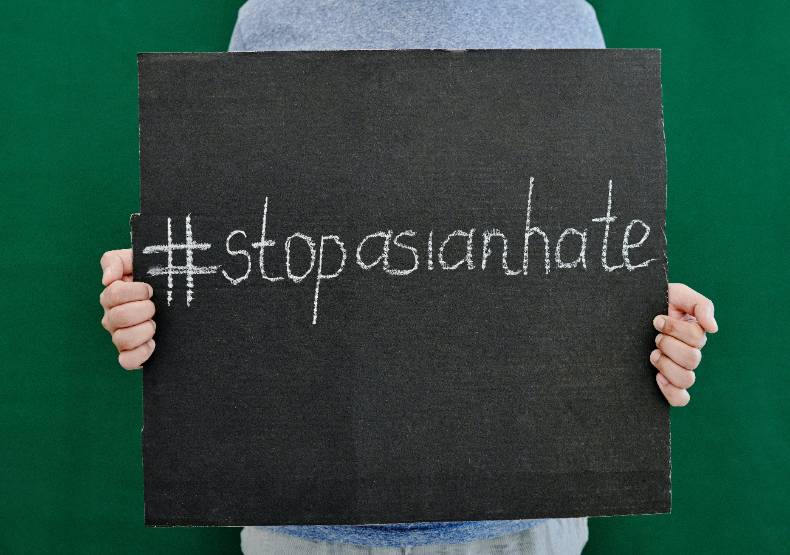 Joint Statement from the Asian Mental Health Concentration and the Center for Multicultural and Global Mental Health
For the past two years, the country has witnessed escalating hate and terrorizing violence directed to our Asian and Asian American communities. The targeted and lethal violence brutally continued during the past week as many Asian communities, around the world including in the US, began celebrating the Lunar New Year. We, the faculty and students in the Center for Multicultural and Global Mental Health (CMGMH) at William James College, are devastated by the unrelenting pain and trauma being experienced by Asian and American communities. For the families of the victims of recent tragedies, we send our deepest condolences and to our WJC community we send our support.
We developed CMGMH to combat historical prejudices that cause contemporary suffering; therefore, we will not be cowed by hate or terror. We have and will continue to amass our strength, love, and resilience to defeat hate and demand social justice. The Asian Mental Health Concentration, created and directed by Dr. Catherine Vuky, is playing a critical role at the forefront of needed social change. The Asian Mental Health Concentration is the first such program in the nation to provide specialized training to emerging psychologists and mental health counselors in delivering culturally informed clinical and organizational wellness services to Asian communities.
CMGMH stands with social justice allies from all racial/ethnic and cultural backgrounds as we respond to and witness the pain of our Asian and Asian American siblings. We ask you to join us in reflecting on the lives lost and the families in pain, and to reaffirm our collective commitment to supporting Asian communities. We invite you to attend our upcoming Lunar New Year Celebration on February 4th at 10 am. This centuries-old celebration, representing the end of winter and beginning of spring, is traditionally marked by family reunions, parades, and fireworks. Post the COVID-19 pandemic, quarantines, and rise in anti-Asian hate, coming together, in the Year of the Rabbit, to celebrate the Lunar New Year, symbolizing reunion and rebirth, has particular resonance.
Additionally, in coming weeks, the Asian Mental Health Concentration and the Boston Foundation will sponsor a community forum, conducted by Dr. Natalie Cort, on the psychological effects of vicarious trauma and racial marginalization within Asian and Asian American communities. Finally, we extend ourselves to all in our WJC community. We encourage students, faculty, and staff to reach out to us for support and consultation. We are here for you.
CMGMH Leaders:
Dr. Jill Bloom: CMGMH Co-Director & Global Mental Health Concentration Director
Dr. Mari Carmen Bennasar: Latino Mental Health Concentration Director
Dr. Natalie Cort: CMGMH Co-Director & Black Mental Health Graduate Academy Director
Dr. Shani Turner: African & Caribbean Mental Health Concentration Director
Dr. Catherine Vuky: Asian Mental Health Concentration Director
Dr. Marta Pagan-Ortiz: CMGMH Faculty Fellow
Topics/Tags
Follow William James College
Media Contact
Katie O'Hare
Senior Director of Marketing