Student Spotlight: Amy Overpeck, Clinical Psychology Program
By MVP Newsletter, March 2022
Mar 29, 2022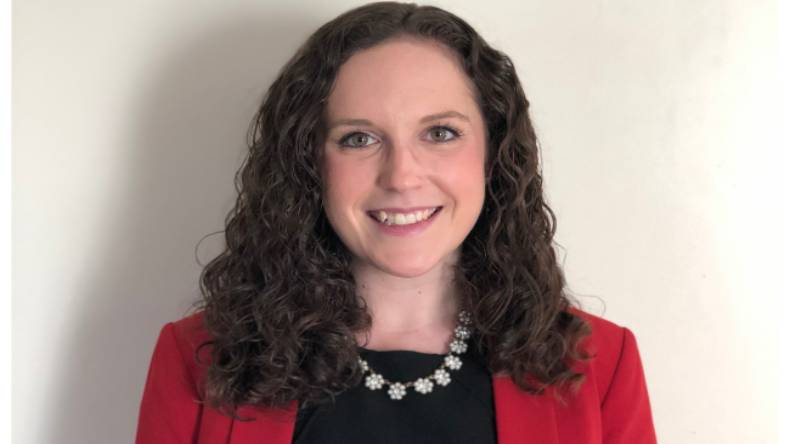 What Service Did You Choose and Why (army,
Navy, or Air Force)
I chose to serve in the Air Force because my brother is currently an active-duty 2Lt. I talked with him a lot about how the Air Force functions, the differences with other branches, and found myself drawn to the Air Force. I could really see myself as an Airman which is what I wanted when pursuing a career in the military.
What made you want to join the military?
In addition to my younger brother, I have a long familial history of men serving in the military (both of my grandfathers, my stepfather, and my uncles). I wanted the opportunity to carry on the tradition and be the first woman in my family to serve.
What made you interested in military psychology?
With having family members serve, I saw the mental health impact military life can have with regard to exposure to traumatic events, moral injury, separation from family, and reintegration into civilian life. I want the opportunity to provide mental health care to Airman to hopefully mitigate the adverse effects they might experience years later on. I also want the opportunity to hopefully decrease mental health stigma in the Air Force so Airman are more open to getting the help they deserve/need to continue to function for their assigned mission while they are active duty but to aid them in their civilian life after.
Where will they do their internship next year?
I will be going to Wright-Patterson Air Force Medical Center in Dayton, Ohio for
completion of my APA internship. This was my number one choice and I am very excited
to continue both my clinical doctoral training and officer training there next year.
This spotlight appeared in a monthly newsletter published by the William James College Military and Veterans Psychology Program. For more information, or to be added to the newsletter mailing list, please contact mvp@williamjames.edu.
Topics/Tags
Follow William James College
Media Contact
Katie O'Hare
Senior Director of Marketing