Article by WJC Geropsychology Researchers Asks: What is Wisdom?
By Anne Wilson
Oct 19, 2021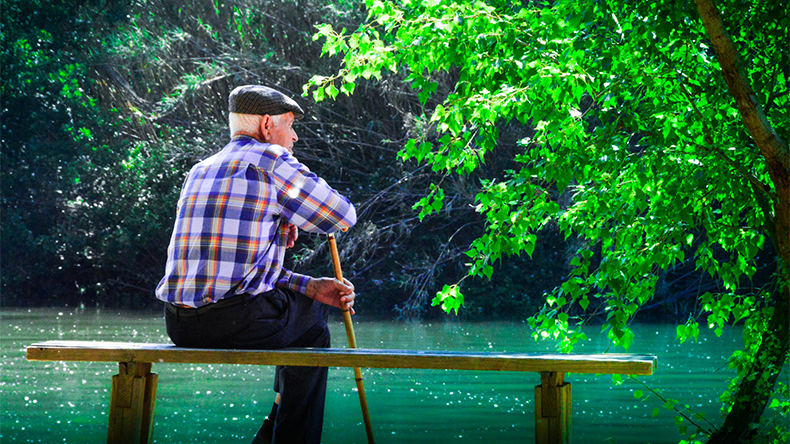 Do you really become wiser as you age? Perhaps we know what it means if a person is said to be wise, but what, exactly, is wisdom? How does one gain it? The answer to these questions… is complicated.
"Many of us think we know what wisdom means, but the concept lacks a universal definition," wrote Dr. Katherine King, assistant professor of Clinical Psychology and director of the College's Geropsychology concentration, and co-authors McEllen Lawrence and Holly Malette, in a recently published article. Lawrence and Malette are both Clinical Psychology doctoral students enrolled in the College's Geropsychology concentration.
The article, which was published by the website GeroCentral, reviewed several major models other researchers have presented through the years in attempts to explain the components that make up "wisdom" as a concept.
"Despite the widely held belief that individuals naturally become wiser with age," the team wrote, "research examining the relationship between age and wisdom has produced inconsistent results."
Geropsychology, which is also sometimes called geriatric psychology or gerontological psychology, is an American Psychological Association (APA) recognized specialty area that focuses on the mental health, mental illness, assessment, and treatment of older adults. Geropsychologists study the behavioral, medical, social, and environmental factors that inform people's lives as they age; advocate for older adults in the community; and inform policy and practice related to aging. The Geropsychology concentration at William James is open to Clinical Psychology PsyD students. Students can identify their interest in the concentration upon matriculation or after their first year.
GeroCentral, a collection of resources for geropsychology training, service provision, policy, and research, is presented by APA Division 12, Section II: Society of Clinical Geropsychology and Division 20: Adult Development & Aging, in collaboration with the Council of Professional Geropsychology Training Programs (CoPGTP), Psychologists in Long Term Care (PLTC), and the APA Committee On Aging (CONA). King is a current member of the CoPGTP board.
Read the article "What is Wisdom?" on GeroCentral.org.
Topics/Tags
Follow William James College
Media Contact
Katie O'Hare
Senior Director of Marketing