Bridging the Mental Health Services Gap Across the Commonwealth
By Staff Report
Dec 15, 2022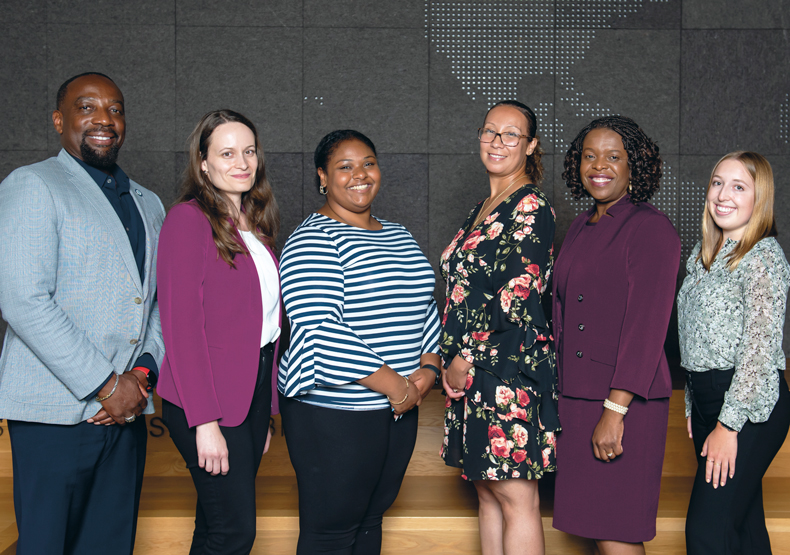 William James College Trains the Next Generation of Behavioral Health Providers
---
The COVID-19 pandemic has changed things for most Americans. These social, medical, economic, personal, professional, and life changes have taken a toll on mental health, with study after study showing increases in stress, anxiety, and depression, and among some populations, suicidal ideation, substance use, and other harmful behaviors.
In recent years, media outlets in Massachusetts, and across the country, have reported on the dramatic increase in rates of depression, anxiety, stress, insomnia, and substance use. When coupled with a catastrophic shortage of behavioral health professionals, patients in need are forced to wait longer and longer for essential services, and sadly, some abandon their search and go without the help they need. The devastating impact of the mental health crisis is especially pronounced among our youth and in communities of color.
Addressing the Healthcare Needs of the Commonwealth's Diverse Cities and Towns
In response to this healthcare crisis, William James College has introduced a pathway to education, careers, and professional growth. This new initiative is part of a concerted effort to build a robust pipeline of skilled health workers who can connect patients with community resources, especially affordable treatment options.
The innovative Community Health Workers (CHW) Training Program combines a rigorous curriculum and facilitated learning with real-world experience and the opportunity to gain professional certification. The CHW training is available to adults, 18 and older, who want to make a difference in the lives of young people and families in unserved and underserved communities, but have yet to complete a bachelor's degree. The inaugural cohort of 18 students from across the Commonwealth recently graduated from this model program.
The CHW program is a natural extension of the Behavioral Health Service Corps, which is designed for college graduates interested in working in under-resourced communities while exploring behavioral health career options and earning credits towards a master's degree.
Funded by the Health Resources and Services Administration's (HRSA) Behavioral Health Workforce Education and Training (BHWET) Program for Paraprofessionals, the CHW initiative aims to recruit, instruct, mentor, and train culturally responsive healthcare practitioners who are underrepresented in the field. Through CHW, students develop the skills needed to work in a variety of community-based settings.
"The CHW Training Program is an exciting career ladder initiative that reflects our long-standing mission to recruit and train future generations of behavioral health providers," said Gina Dessources Benjamin, associate director of clinical and community services and director of the CHW program. "This new program will allow the College to establish a reliable, continuous pipeline of trained professionals to address existing gaps and meet the projected demand for culturally responsive behavioral health and substance use services in the communities that we serve."
Community Health Workers, the Heart of Community Health Centers
The first Community Health Center was established more than 65 years ago in Dorchester, Massachusetts. Today, a network of 1,400 of these vital institutions continue to provide care to millions of Americans, care that is tailored to meet the unique needs of the vibrant communities they serve.
Community Health Workers are not just in a community, they are of a community. They use their personal experience, perspectives, cross-cultural responsiveness, and language skills to help patients access the information and services they need. These frontline workers provide health education, informal counseling, and care coordination, and act as advocates for the populations in their care.
Real-World Experience Brings Classroom Learning to Life
The close-knit CHW class of 2022 progressed through the program while working in yearlong, full-time, paid field positions at partner behavioral health agencies that serve children, teens, and young adults in high demand areas.
A $5,000 stipend helps students cover living expenses. Further, those who successfully complete the CHW program earn six college credits, all at no cost to them, that can be applied to a college degree.
As part of this comprehensive program, CHW students also benefit from career counseling, professional development workshops, and a certificate training program co-led by William James College partner, the Justice Resource Institute (JRI). This level of certification prepares students to work at community health centers and also opens the door to careers at schools, shelters, and clinics.
In addition to JRI, program partners include Child and Family Services, Community Healthlink, Lynn Public Schools, Mass General Brigham, Northeast Family Services, Northshore Community Health, North Suffolk Mental Health Association, Riverside Community Care, The Brookline Center for Community Mental Health, and You, Inc.
"Every time we offer the CHW training program, we meet amazing and talented community members," said Rachel Weidenfeld, director of Community Health and Education, JRI. "Together with the William James College team, we work to create a space where people can share the kind of wisdom and experiences that will help support individuals and families in a wide variety of healthcare settings. Through this innovative initiative, we respond to participant needs and augment their learning with mentorship and field placements."
Program Sets Graduates on a New Career Path
Recent CHW graduate Luke Courtemanche came to the program after working in Lynn Public Schools as a Paraeducator and Behavior Interventionist. Committed to serving youth from a very young age, Courtemanche began working with children through the Lynn Parks and Recreation department while still in high school. Later he directed childcare programs at the YMCA of Greater Boston.
The longtime Lynn resident valued his interactions with faculty, staff, and classmates and credits the CHW program with reigniting his passion for his work in the field of behavioral health.
"When I was asked to take part in the CHW program at William James College, I figured the interview process wouldn't hurt. But at that point in my career, I wasn't really sure I wanted to join the program," said Courtemanche.
Despite his initial hesitation, he interviewed with two of the program's facilitators.
"We spoke in depth about who I was and where I wanted to be. During that half-hour interview, it all became so clear to me. You have to remember I'd been in this field for 20 plus years and was feeling a little burnt out. But I left that interview so jazzed about my future."
For Courtemanche, support from family and friends as well as CHW classmates, faculty, and staff inspired him to consider new career options.
"I can reach now. I know I don't have to be content with where I am—I'm bigger than that. I feel this way because William James College and JRI believed in me."

—Luke Courtemanche, CHW Graduate Campus Monitor, Frederick Douglass Academy
Topics/Tags
Follow William James College
Media Contact
Katie O'Hare
Senior Director of Marketing