William James College Alumn Samantha Burns Opens Private Practice
By Staff Report
Jun 1, 2014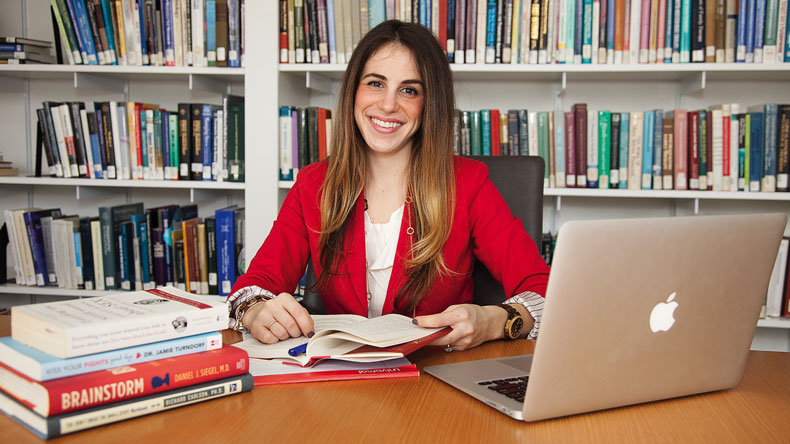 Counseling Credentials Steer Alums in Multiple Directions
A 2011 graduate of our two-year Master's degree in Counseling Psychology, Samantha Burns credits her field site placements while at William James College with giving her invaluable experience. Having earned her license, she has opened a half-time private practice in Cambridge, often doing individual work with college students and young adults, as well as couples work focused on infidelity, communication, anger, sexual problems and a myriad of other issues couples confront. Burns is also co-writing a book on teen health, offering parents advice around what can be difficult conversations, including anxiety, depression, stress, sexual health, friendships and risky behaviors. She is part of the Bodimojo team funded by an NIH SBIR grant to develop a wellness app for adolescents and is also working as the coordinator of Field Education for the Counseling Psychology Department at William James College.
"This program has gotten me where I want to be. I feel totally prepared to do what I'm doing"
"I'm, adjustment issues, sexual dysfunction or depression, Burns is confident she knows how to build a trusting and effective relationship with clients and, when necessary, refer them for medications. She finds that staying in touch with her peers and her professors at William James College has been invaluable. "It's been an ongoing support system," she says.
Popular Topics/Tags
Follow William James College
Media Contact
Katie O'Hare
Senior Director of Marketing and Communications