Center of Excellence for Children, Families and the Law
By Staff Report
Jun 1, 2014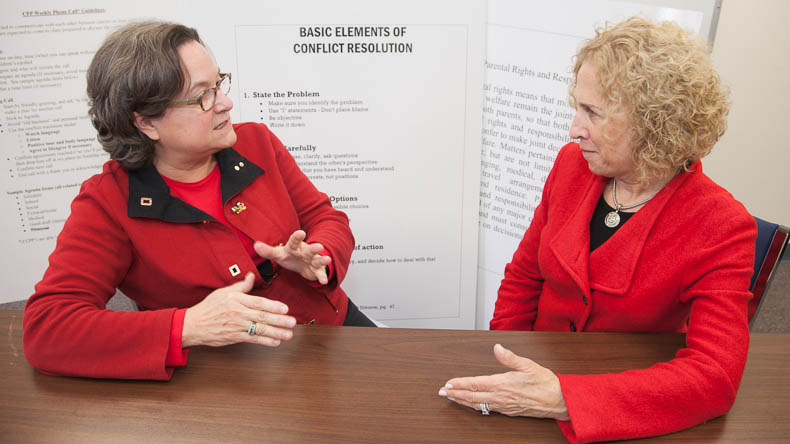 Children and Families are Focus of William James College's Growing Community Engagement
The Center of Excellence for Children, Families and the Law is designed to build the expertise of lawyers and mental health professionals in working with families who are involved with the courts and to directly serve those families, according to Robin Deutsch, PhD, its director.
To help professionals gain these skills, the Center offers a Certificate in Child and Family Forensics, which is also a requirement for four post-doctoral clinical fellows who work at the Center and help to lead the Center's High Conflict Divorce groups that help couples ordered by the courts to resolve their differences to become better co-parents.
In addition, the four postdoctoral fellows conduct court-ordered evaluations of children and families who are involved in the legal system by virtue of divorce custody disputes and allegations of abuse, neglect, or domestic violence. Deutsch, who led the MGH custody evaluation program for 20 years, sees the Center as one of a kind in the US and attributes an aspect of its uniqueness to the co-director of this Child and Family Evaluation Service (CAFES), retired probate judge Christina Harms, who also directs the High Conflict Divorce program. "We are very lucky to have this thoughtful, experienced leader and guide for a very delicate and important project," says Deutsch.
Topics/Tags
Follow William James College
Media Contact
Katie O'Hare
Senior Director of Marketing