College and University Leaders Convene in Washington, D.C., to Discuss College Student Mental Health Crisis
By Anne Wilson, Director of Communications
Mar 25, 2022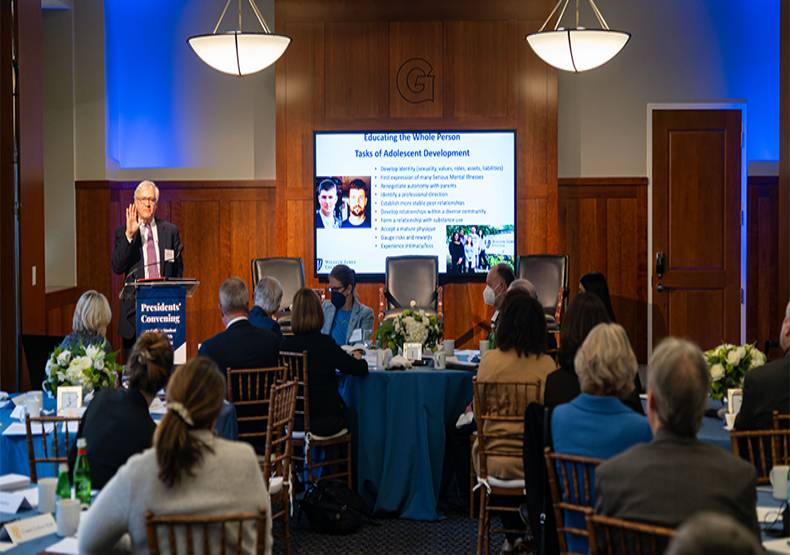 College presidents and chancellors convened in Washington, D.C., on March 14 and 15, for an event presented by Georgetown University, the Mary Christie Institute, and Howard University to discuss college student mental health and wellbeing.
Experts on college student behavioral health and its determinants, and on diversity, equity, and inclusion, including William James College President Dr. Nicholas Covino, led roundtable discussions about transforming campus environments to promote wellbeing for all students. Major themes explored: the psychological profile of incoming students; promoting campus cultures for mental health and wellbeing; preparing students for their futures; and data-driven insights about engaging students in the mental health support continuum.
Timothy Ryan, US Chair and Senior Partner of PwC; John J. DeGioia, President of Georgetown University; Dr. Paula Johnson, President of Wellesley College; and Clayton Spencer, President of Bates College, were among the events' speakers.
Popular Topics/Tags
Follow William James College
Media Contact
Katie O'Hare
Senior Director of Marketing and Communications