Boston Children's Collaboration for Community Health Grant Supports New William James College Child and Adolescent Mental Health Initiative
By Staff Report
Apr 24, 2019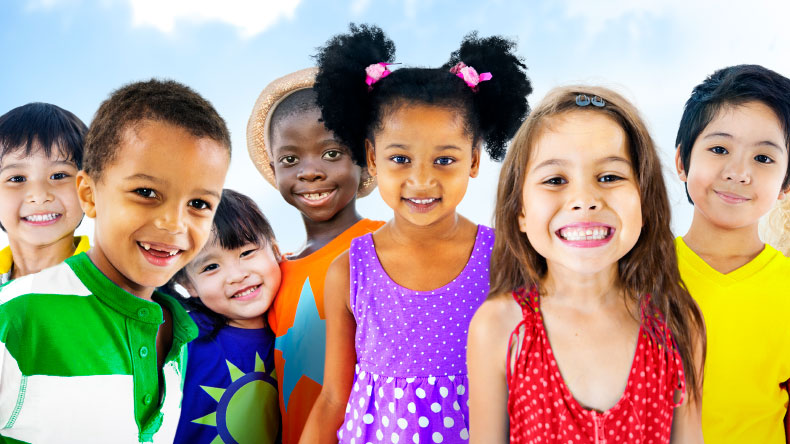 Racial and ethnic minorities represent 30 percent of the US population. However, most mental health professionals practicing in the country today, some 80 percent, identify as non-Hispanic White. Research shows that the scarcity of providers from culturally and linguistically-diverse backgrounds contributes to significant disparities in access to and use of mental health services. A more diverse behavioral health workforce is needed to ensure that culturally-competent care is available for all people, and a new William James College initiative will help to ensure that these needs are met.
Through a generous grant from Boston Children's Hospital and the Boston Children's Collaboration for Community Health, William James College is launching the Child and Adolescent Mental Health Initiative (CAMHI), an innovative program that will create behavioral health career pathways, engage educational and employer partners, and provide stipends and scholarships for students in the William James College bachelor's completion program. CAMHI scholarship recipients will be students from low-income, first-generation, or from racial and ethnic minority backgrounds who have an interest in pursuing behavioral health careers working with children, adolescents, and families.
"This initiative is designed to strengthen partnerships among academic and community-based agencies with a shared vision of reducing mental health disparities in underserved communities," said Gemima St. Louis, PhD, co-director of CAMHI, co-director of the William James College Center for Multicultural and Global Mental Health (CMGMH), and associate professor of Clinical Psychology. "Meeting the mental health needs of children and families is a systemic issue that cannot be addressed by one individual or one institution alone. The sustainable impact that this grant can have is amplified through collaborations among organizations that are devoted to promoting the well-being of children and families across the Commonwealth."
The three-year grant to William James College is part of a $5 million Boston Children's Hospital distribution to 16 funded partners. The organization has committed $53.4 million to support community organizations and public agencies to improve the health and well-being of children and families in Greater Boston over the next 7 to 10 years.
"Boston Children's has a long-standing commitment to its community mission," said Kevin Churchwell, MD, president and chief operating officer of Boston Children's Hospital. "Now through the Collaboration for Community Health, we've reached a critical moment to further this mission. This investment will allow us to support community organizations to implement approaches that address critical health issues and the social, behavioral and environmental factors that affect a child's health."
The Boston Children's funded projects focus on improving children's access to mental health assessment and treatment, developing models to expand the mental health workforce and advancing knowledge in this area. Projects in youth support will help increase the engagement of young people in programs that support their development. Other projects will address child and adolescent exposure to trauma and traumatic events.
"Our goal for the Collaboration is to strengthen community organizations so that they can grow and lead," said Shari Nethersole, MD, executive director for Community Health. "We want the results of their projects to inform and influence changes in systems of care, which will help create more sustainable approaches to complex health and social problems."
CAMHI will focus on cultivating and educating culturally compassionate providers. Starting with high schools, project staff will facilitate educational programs for 900 students from the Boston Public Schools to reduce stigma around mental illness among high school-aged youth, promote mental health literacy, and increase access to and engagement in college and behavioral health career exploration and employment opportunities.
The initiative will also provide scholarship support to 40 students over three years from community colleges and eligible employer partners to complete their Bachelor of Science in Psychology and Human Services at William James College. These students will have faculty support and assigned peer mentors who are graduate students from the Center for Multicultural and Global Mental Health (CMGMH), with whom they will meet regularly.
"We combine academic support and ongoing mentoring with employer input to ensure students are successful in earning their bachelor's degrees. Through CAMHI, we have an opportunity to impact generations of students from underrepresented areas by training them to be tomorrow's leaders in the behavioral health field," said Marc Abelard, MEd, co-director of CAMHI and director of the bachelor's completion program. "This grant will help ensure these students can earn their bachelor's degrees with minimal debt and enter the workforce on a level playing field with their peers."
The William James College Bachelor's Completion Program is a work-friendly program delivered online and through one on-campus Saturday session per month. The program assists students interested in further developing their careers and to add to their competitiveness for more rewarding and better paying careers in mental health and human services. Students graduate with a bachelor's degree in psychology and human services.
Students in the bachelor's completion program come from varied backgrounds and educational paths. The program is designed for individuals who are nearing completion of, or who have completed, an associate's degree; students who have completed at least 60 credits toward a bachelor's degree but are seeking a more flexible educational path to complement their work schedule or increase opportunities for hands-on practical experience; and current employees of human service agencies, including entry level caseworkers, counselors, program and shift supervisors who seek to advance their careers and to deepen their understanding of human behavior and social issues using a variety of ethnic, cultural and political contexts.
"One in five children suffers from a diagnosable mental health condition, and half of those suffering today will not receive adequate care," said Nicholas Covino, PsyD, president of William James College. "This program will be a focused effort to recruit, educate, support and retain talented, compassionate individuals, and it will go a long way toward meeting an unmet need. We extend our sincerest thanks to Boston Children's Hospital for their leadership in funding this initiative."
Topics/Tags
Follow William James College
Media Contact
Katie O'Hare
Senior Director of Marketing