William James College receives $714,432 grant from U.S. Department of Health & Human Services while recognizing new state law for services in schools
By Staff Report
Oct 23, 2014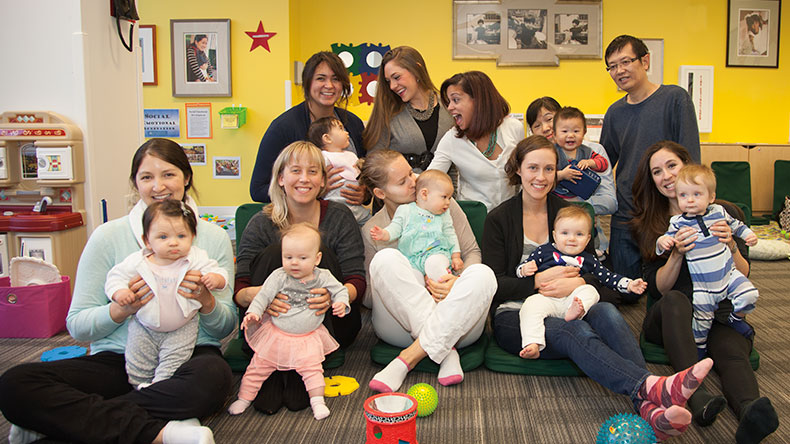 Department is giving $99 million in grants to improve mental health services for young people
William James College, a leader in educating mental health professionals and the largest graduate psychology program in New England, today announced that it received a $714,432 grant distributed over three years from the U.S. Department of Health and Human Services (HHS). The grant will help William James College fund internship training programs in underserved communities in the Greater Boston area. HHS is awarding $99 million in grants around the nation to improve access to mental health services for young people as part of the President and Vice President's "Now is the Time" initiative to reduce gun violence.
"This grant allows William James College students to gain the practical experience they need by working in local communities that lack access to mental healthcare support. This creative program provides needed mental health service, introduces future professionals to an important practice area and creatively addresses the shortage of expert training sites in this country" said Nicholas Covino, president of the William James College. "I look forward to witnessing the impact our students have on these communities and the contribution that those with whom they work will have on our students."
The federal grant's goal of providing mental healthcare support to those who need it most aligns with the goals of recent state legislation in Massachusetts. In the wake of tragedies like the one in Newtown, Connecticut, and the bullying incidents at a number of Massachusetts schools, an Act Relative to the Reduction of Gun Violence seeks to improve access to psychological support in Massachusetts schools by allowing schools to serve as internship training sites for graduate-level psychology students. Graduate students provide psychological support and prevention services, at no cost to the schools.
"As we look for ways to address the mental health challenges faced by underserved schools and communities in Massachusetts, this grant funding complements our efforts to provide mental health resources to those in need such as in school settings. I am proud to have worked to pass an Act Relative to the Reduction of Gun Violence," said Senator Stan Rosenberg. "By providing mental health access to children in schools we are promoting best practice solutions."
For more information about the grant and a full list of award winners, visit www.hhs.gov/news/press/2014pres/09/20140922a.html
For more information about Chapter 284 of the Acts of 2014, visit malegislature.gov/Laws/SessionLaws/Acts/2014/Chapter284
---
About William James College
Founded in 1974 as an independent graduate school of psychology, William James College is the largest graduate psychology program in New England, offering 13 unique training programs, including organizational and leadership psychology programs, for mental health professionals at the doctoral, master's and certificate levels, each designed to immerse students in both academic study and real-life clinical experience. William James College has been the leader in educating mental health professionals who are committed to meeting the needs of our most vulnerable populations and is constantly assessing and evolving to meet the needs of a rapidly changing and increasingly diverse society. Our highly skilled professionals care for Latinos, veterans, children and adolescents and families in a variety of settings, including the schools, the courts, the community and the workplace.
Topics/Tags
Follow William James College
Media Contact
Katie O'Hare
Senior Director of Marketing