Leaders to Convene at William James College Forum on September 20 to Develop Solutions to Opioid Crisis
By Staff Report
Sep 5, 2018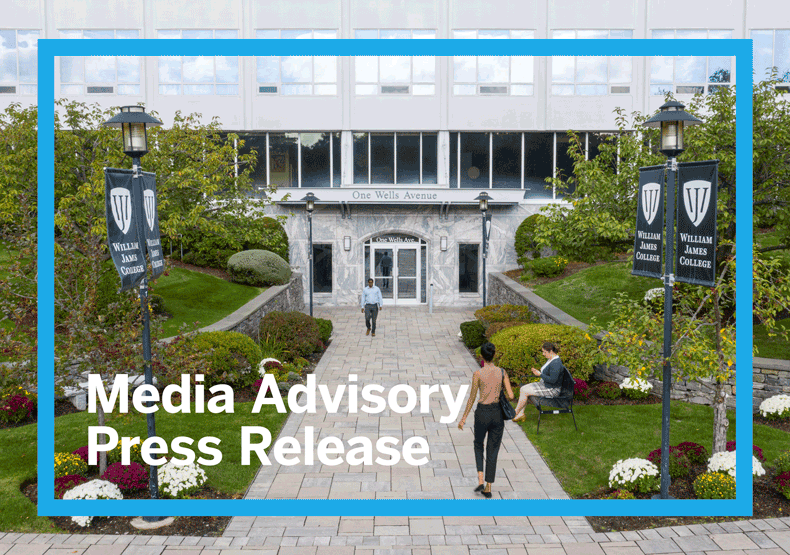 NEWTON (Sept. 5, 2018) – William James College, a leader in educating the next generation of mental health professionals, today announced it will convene a public forum on Sept. 20 focused on novel treatments and early intervention programs aimed at curbing the opioid epidemic that continues to devastate communities across the region.
The daylong forum, titled "America is Watching: Response to the Opioid Crisis in New England," will bring together more than two dozen thought leaders to discuss a range of government initiatives, debate controversial treatments, and examine what constitutes quality care.Attendees will include policymakers, academics, business and community leaders, clinicians, families and first responders.
"We are putting disparate voices together in one room, with the goal of widening the path out of the worst addiction crisis in modern times,""We expect to gain tremendous insights into best practices and promising approaches from many who are actively involved in battling the opioid crisis in New England."
The event is the third William James College Annual Forum, which convenes thought leaders to address societal issues that affect mental health.The college is the largest psychology program in New England.The forum is directed by Dr. David Herzog, special assistant to the college's president and emeritus professor of psychiatry at Harvard Medical School.
Among the participants will be Dr. Mallika Marshall, the Emmy-winning WBZ-TV health reporter, who will moderate a leadership panel that will provide an overview of the opioid crisis.Panelists include U.S. Rep. Katherine Clark (D-5th) and Massachusetts Attorney General Maura Healey.
Other leaders who will be moderating panels include Massachusetts Executive Office of Health and Human Services Secretary Marylou Sudders; Michael Botticelli, executive director of the Grayken Center for Addiction Medicine at Boston Medical Center; Dr. David Barash, chief medical officer of the GE Foundation; and Raymond Tamasi, the president and founder of Gosnold on Cape Cod.
Panelists will be representing the following organizations:
Arlington Police Department
Blue Cross Blue Shield of Massachusetts
Boston Children's Hospital
Boston Health Care for the Homeless
Boston Medical Center
Boston Public Health Commission
Boston University School of Medicine
Harbor Care Health and Wellness Center (Nashua, N.H.)
Harvard Medical School
Lynn Community Health Center
Massachusetts Department of Public Health
Massachusetts General Hospital
Massachusetts Medical Society
Police Assisted Addiction and Recovery Initiative
South Shore Health System
VA Boston Healthcare System
The forum will take place on Thursday, Sept. 20, from 8:00 am to 3:45 pm, at the Back Bay Events Center, 180 Berkeley St., Boston. To register or for more information, please cllick here.
---
About William James College
Founded in 1974, William James College is a leader in educating the next generation of mental health professionals to support the growing and diverse needs of the mental health workforce. Integrating field work with academics, the college prepares students for careers as organizational leaders and behavioral health professionals who are committed to helping the underserved, multicultural populations, children and families, and veterans. William James College graduates can be found making an impact in a variety of settings, including schools, the courts, clinical care facilities, hospitals, the community and the workplace.
Media Contact:
Greg Turner, Ball Consulting Group, LLC
Phone: 617-243-9950; Email: greg@ballcg.com
Topics/Tags
Follow William James College
Media Contact
Katie O'Hare
Senior Director of Marketing