William James College Announces Margot Stern Strom as Speaker and Honorary Degree Recipient at 37th Commencement
By Staff Report
Jun 1, 2017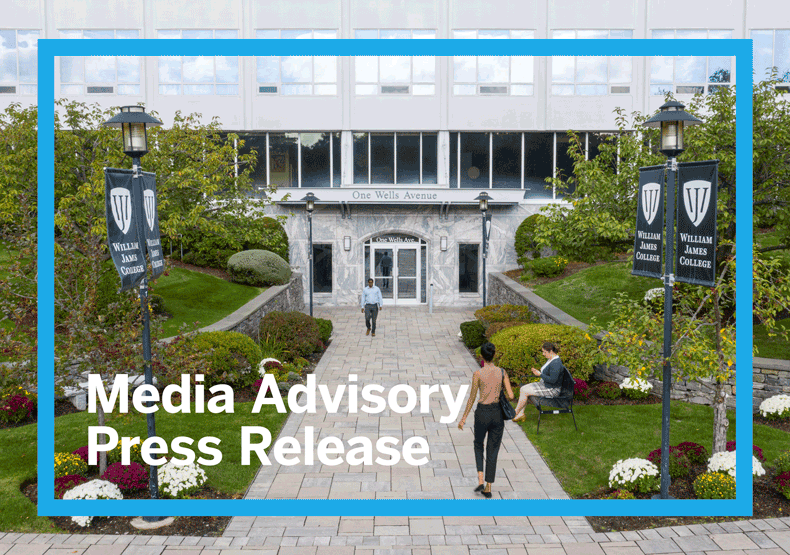 James Roosevelt, Jr. and Robert Lewis, Jr., will also receive honorary degrees
BOSTON – June 1, 2017 – William James College, a leader in educating mental health professionals and the largest graduate psychology program in New England, announced today that Margot Stern Strom, founder, president emerita and senior scholar at Facing History and Ourselves, will receive an honorary degree and deliver the college's 37th commencement address. Commencement will take place Sunday, June 4 at the Boston Park Plaza Hotel at 11:00 am. In addition to Strom, James Roosevelt, Jr., advisor to the CEO and board of directors of Tufts Health Plan (THP) and the grandson of U.S. President Franklin D. Roosevelt and Eleanor Roosevelt, and Robert Lewis, Jr., founder and President of The BASE, will also receive honorary degrees.
Strom grew up in Memphis, Tennessee during the struggle for civil rights, and began her career as a teacher, examining the social and moral issues facing society. Her experience as a student and as a teacher drove her to found Facing History and Ourselves, a nonprofit organization that helps secondary school teachers promote civic and social-emotional learning. The program encourages teachers to implement critical academic discussion of gender and race equity, and fosters learning in students so they can make connections between current events and history. Facing History and Ourselves has been recognized by the U.S. Department of Education, the Collaborative for Social and Emotional Learning and the Education Commission of the States for its impact on schools, teachers and students.
Formerly the CEO of THP, Roosevelt led THP to become the largest qualified health plan in enrollment on the Massachusetts Affordable Care Act marketplace and the largest Medicare Advantage Plan in New England. Prior to his position at THP, Roosevelt was Associate Commissioner for Retirement Policy for the Social Security Administration in Washington, D.C. He is a member of the National Academy of Social Insurance and Vice-chair of the Advisory Board of the National Committee to preserve Social Security and Medicare. He currently serves as Chief Legal Counsel to the Massachusetts Democratic Party, is a member of the executive committee, co-chairs the Rules and By-laws Committee of the Democratic National Committee and is a Visiting Fellow at the Harvard Kennedy School of Government.
Aside from launching The BASE, Lewis was the visionary behind StreetSafe Boston, the only privately funded gang program in the country aimed at reducing gun violence. A passionate advocate for urban youth, Lewis was named by the Boston Business Journal in 2016 as one of Boston's Top 50 Game-Changers and one of Boston's 50 Most Powerful Leaders by Boston Magazine in 2015. His organization, The BASE, utilizes baseball to support student athletes and help inner-city children find success in both athletics and academics. He has received honorary degrees from Cambridge College, Franklin Pierce College and Simmons College.
Click here for more information about the graduation ceremony.
---
About William James College
Founded in 1974 as an independent college of psychology, William James College is the largest psychology institution in New England, offering degree programs in mental health and applied psychology at the bachelor's, master's, doctoral and certificate levels. William James College is a leader in educating organizational leaders and mental health professionals who are committed to meeting the needs of our most vulnerable populations and is constantly evolving to meet the needs of a rapidly changing and increasingly diverse society. The College's highly skilled professionals care for Latinos, Veterans, children, adolescents and families in a variety of settings, including the schools, the courts, the community and the workplace.
Popular Topics/Tags
Follow William James College
Media Contact
Katie O'Hare
Senior Director of Marketing and Communications