Join Us to Watch and Respond to Provocative Films About the Complexity of Human Relationships
By PR Department
Apr 2, 2013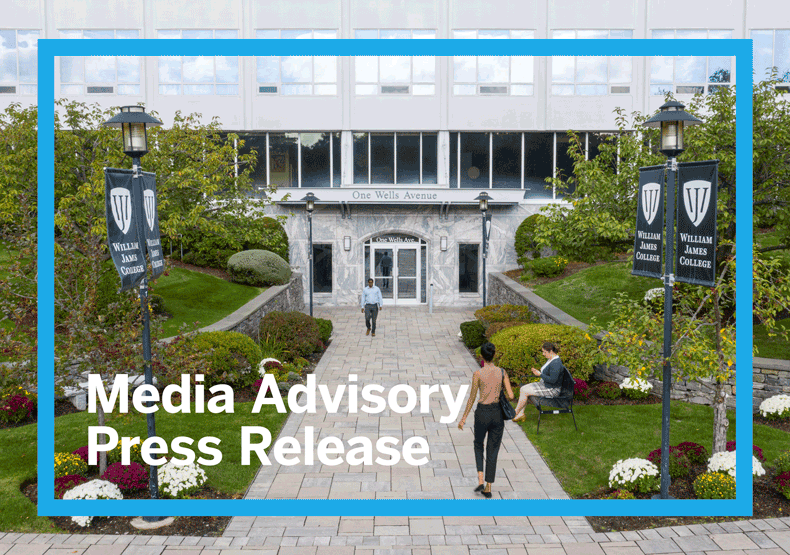 MFA/William James College's Third Annual Hollywood Scriptures Film Series
The Museum of Fine Arts, Boston, and the Massachusetts School of Professional Psychology proudly present the Third Annual Hollywood Scriptures Film Series: Relationship and Responsibility, April 10,12,13,14, 2013 at the MFA. Following each viewing, film and psychology professionals will explore themes conveyed by each film before moderators invite audiences to participate in an hour of lively discussion.
"Just as memoirs and novels are powerful media for conveying the human narrative, film conveys the complexities of relationships and enables us to grapple with their implicit and explicit responsibilities. Sometimes contradictory, complicated and culture-bound, the complex nature of relationships is conveyed in each of these films, offering us myriad questions to discuss," says William James College Professor Jill Bloom, PhD, who is co-Director of "Family Matters---A Collaboration of Psychology and Film."
Four films representing complex relationships and the often-conflicting responsibilities they pose have been selected for viewing, all at the MFA. "We invite the audience to think about these films and how they resonate in their own lives," says the MFA's Katharine Stone White Curator of Film and Video Carter Long. "Even if you've seen some of these films, it's a rare opportunity to think about them in relation to the insights of the panelists."
Carnage is a 2011 film directed by Roman Polanski, starring Jodie Foster, John C. Reilly, Kate Winslet and Christoph Waltz. Based on stage play by Yasmina Reza, the film is a razor sharp, biting comedy centered on parental differences. Wed, April 10, 7:30 pm, Alfond Auditorium
The Taste of Money is a 2012 Korean film written and directed by Im Sang-soo. It deals with an idealistic young employee from an eccentric and extremely wealthy family that hides all types of secrets within the walls of their mansion. Fri, April 12, 6 pm, Alfond Auditorium
A Separation is a 2011 Iranian drama written and directed by Asghar Farhadi. Winner of the Academy Award for Best Foreign Language Film in 2012, this film is a melodrama that captures the themes of familial responsibility, sacrifice, honesty, love, religiosity and conflicting allegiances. Sat, April 13, 10:30 am, Remis Auditorium
The Kid With a Bike is a 2011 Belgium drama film written and directed by Jean-Pierre and Luc Dardenne. It won the Grand Jury Prize at last year's Cannes Film Festival. This deeply moving movie delves into the emotional life of Cyril, a troubled 11-year-old. Sun, April 14, 10:30 am, Alfond Auditorium
Ticket prices: $9 for MFA members, students and seniors;$11 for general admission. Discount matinee prices (weekdays until 5 p.m., weekends until 12:30 p.m.): $7 for MFA members, students, and seniors;$8 general admission. $5 to all screenings for University members with valid student ID.
Tickets may be purchased at www.mfa.org/film, by calling the MFA Ticketing Line at 800.440.6975, or in person at any MFA ticket desk.
Screenings are in Remis Auditorium (RA) in the Linde Family Wing or Alfond Auditorium (AA) in the Art of the Americas Wing. Remis Auditorium is convenient to both the Huntington and State Street Corporation Fenway entrances. Alfond is accessed most easily from the Fenway entrance.
Assistive-listening devices are available for all screenings. All films in English or with English subtitles.
All dates and times are subject to change;please visit www.mfa.org/film for the most up-to-date schedule.
William James College provides Continuing Education credits for psychologists, social workers, nurses, educators and other mental health professionals. In this case, each movie/discussion combination will be 2.5 credits.
The MFA/William James College Hollywood Scriptures Series debuted in 2011 in a successful melding of film and psychology showcasing films representing "the Psychology of War." Last year, the series focused on "Family Matters." Join us for what promises to be our most intimate look at the dynamics of human relationships.
The series and the MFA/William James College collaboration were created by Steven Nisenbaum, a psychologist and lawyer who passionately believes in cinematic arts as an avenue of understanding the human condition. A devotee of cinema as the pinnacle of storytelling through the ages, Nisenbaum believes film is the most sophisticated form of storytelling. "First came cave drawings, then mythology, followed by religious books and now we're utilizing film for storytelling for meaning and where we are in the universe," he says.
In his clinical work, Nisenbaum integrates selected film segments in discussions with his patients and notes how quickly patients talk about their own lives after viewing a film. "Cinema is a universal language," he says, "and we have especially utilized this form of storytelling in selecting the films of the Hollywood Scriptures Film Series."
---
About the MFA—The MFA is your opportunity to experience great cinema! See the best of contemporary world cinema and the newest indie releases throughout the year. Catch conversations with directors, see future award winners, and discover emerging talent. Lose yourself in a world of cinema available nowhere else in Boston. The Ruth and Carl J. Shapiro Film Program at the Museum of Fine Arts, Boston, is funded by the Carl and Ruth Shapiro Family Foundation. The media sponsor is The Phoenix.
---
About William James College—Founded in 1974 as an independent graduate school of psychology, William James College provides unique training programs for mental health professionals at the doctoral, master's and certificate level, each designed to immerse students in both academic study and real-life clinical experience. Constantly assessing and evolving to meet the needs of of a rapidly changing and increasingly diverse society, William James College currently offers programs to train highly skilled professionals to care for Latinos, veterans, children and adolescents and families in a variety of settings, including the schools, the courts, the community and the workplace, among others.
Popular Topics/Tags
Follow William James College
Media Contact
Katie O'Hare
Senior Director of Marketing and Communications