William James College Awards Mental Health Humanitarian Award to General Rhonda Cornum
By PR Department
May 28, 2013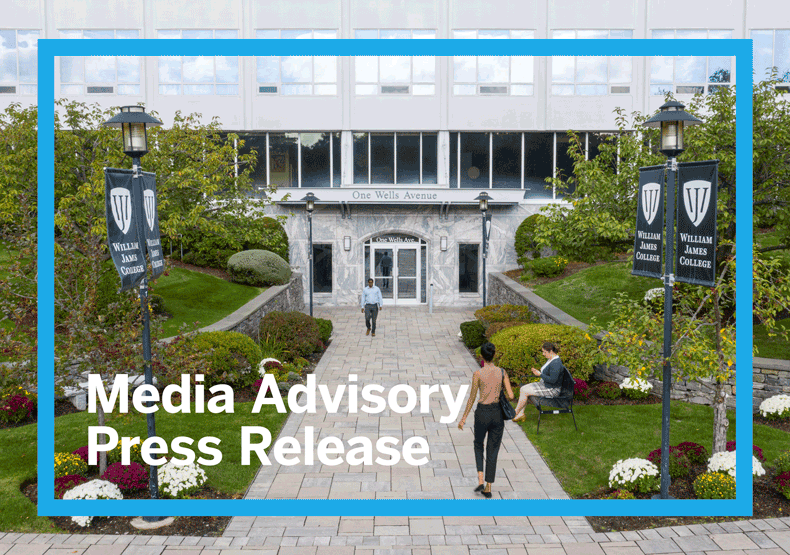 Media Advisory/Press Release
Brig. Gen. (Ret.) Rhonda Cornum, MD, PhD, received the Mental Health Humanitarian Award from William James College on May 15 during an event in Boston. The school's most prestigious honor went to Cornum to recognize her devotion to improving the mental health of Veterans, and servicemen and women and their families.
Gen. (Ret.) George W. Casey, Jr. the former Commander of the Multi-National Forces in Iraq and 36th U.S. Army Chief of Staff, recommended Cornum for the award, and introduced her that evening.
During the Gulf War, while a flight surgeon aboard a helicopter in search of a downed pilot, Cornum was shot down, wounded and taken prisoner of war. She later wrote of her experiences in the book "She Went to War". "Dr. Cornum is an inspirational hero, researcher, mental health advocate and author who continues to work to improve the mental health care of our military and their families. We are honored that she has accepted our invitation to come to Massachusetts, share her wisdom and accept our gratitude for her service," said William James College President Dr. Nicholas Covino.
Cornum is the former director of the U.S. Army's Comprehensive Soldier and Family Fitness program (formerly Comprehensive Soldier Fitness). Comprehensive Soldier and Family Fitness, or CSF2, is designed to increase the resilience and enhance the performance of members of the Army Family -- Soldiers, Families and Army Civilians. The program develops one's holistic fitness in the areas of emotional, social, family, spiritual, and physical by providing hands-on and self-development training.
In her acceptance speech, Cornum spoke of CSF2 and her hopes for its impact. She also thanked William James College for their commitment to fostering a new generation of mental health professionals that are particularly sensitive to the experiences and needs of militarypopulations.
William James College, a graduate college of psychology founded in 1974, is committed to training mental health professionals to meet the needs of underserved populations. The school is recognized as a national model for educating professionals to provide culturally competent mental health care for Veterans and their families, active duty personnel and others. Joining just a few schools nationwide, William James College has 18 military-connected students and another 10 with family connections enrolled in its Military and Veterans Psychology program. A joint group of students and faculty have developed a specialty curriculum that is set to launch this fall.
"Much is asked of this generation of military personnel. Many have served multiple deployments, most all have spent their days in harm's way and an unprecedented number return home with insomnia, post-traumatic stress, depression, anxiety and thoughts of suicide. Likewise, their children and partners have made sacrifices on our behalf, that must be addressed" noted Covino.
---
About William James College—Founded in 1974 as an independent graduate school of psychology, William James College provides unique training programs for mental health professionals at the doctoral, master's and certificate level, each designed to immerse students in both academic study and real-life clinical experience. Constantly assessing and evolving to meet the needs of of a rapidly changing and increasingly diverse society, William James College currently offers programs to train highly skilled professionals to care for Latinos, veterans, children and adolescents and families in a variety of settings, including the schools, the courts, the community and the workplace, among others.
Popular Topics/Tags
Follow William James College
Media Contact
Katie O'Hare
Senior Director of Marketing and Communications