Congresswoman Tammy Duckworth to be Commencement Speaker
By PR Department
May 7, 2013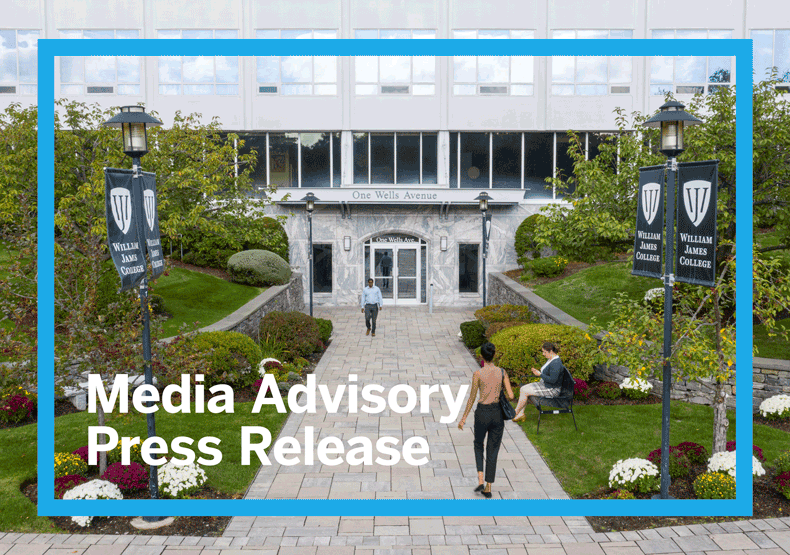 Media Advisory/Press Release
Representative Tammy Duckworth, of Illinois, will be the 2013 Commencement speaker at William James College on June 2.
According to William James College President Nicholas Covino: "Congresswoman Duckworth is an American hero and a national leader in the area of veterans' affairs. It is our privilege to acknowledge her service and vision and to distinguish her as a Doctor of Humane Letters." Duckworth has dedicated her government service to increasing programs and support for veterans transitioning into civilian life, especially disabled veterans and their families."
"William James College shares her commitment to serving those who have served us through our unique education model that trains professionals, including US military veterans, to provide accessible, culturally sensitive mental health care to veterans, active-duty personnel and their families—the Military and Veterans Psychology Program (MVP)," he adds. "As we prepare to launch this new military curriculum in September 2013, we are honored to have Rep. Duckworth share this important occasion with us and welcome her remarks as we celebrate William James College's 33rd Commencement."
WHAT: William James College Commencement

WHERE: Boston Park Plaza Hotel, 50 Park Plaza

WHEN: Sunday, June 2, 2013
Duckworth, who will receive an Honorary Doctor of Humane Letters degree from William James College that day, is an Iraq war veteran and former Assistant Secretary of Veterans Affairs. In 2004, she was deployed to Iraq as a Blackhawk helicopter pilot for the Illinois Army National Guard. She was one of the first Army women to fly combat missions during Operation Iraqi Freedom until her helicopter was hit by an RPG on November 12, 2004. Rep. Duckworth lost her legs and partial use of her right arm in the explosion and was awarded a Purple Heart for her combat injuries.
Duckworth spent the next year recovering at Walter Reed Army Medical Center. As one of the highest-ranking patients, she quickly became an advocate for her fellow Soldiers and testified before Congress about caring for our Veterans and wounded warriors.
Following her recovery, Duckworth ran for Congress in 2006. After a narrow loss, she became Director of the Illinois Department of Veterans Affairs. In Illinois, she worked to create tax credit for employers who hired veterans, established the first-in-the-nation 24/7-crisis hotline for Veterans and developed innovative programs to improve Veteran's access to housing and health care.
In 2009, President Obama appointed Duckworth to be Assistant Secretary of Veterans Affairs at the VA. Duckworth led an initiative to end homelessness among veterans. She created the Office of Online Communications to improve the VA's accessibility, especially among young veterans, and also worked to address the unique challenges that Native American and female veterans face.
Duckworth ran for Congress in 2012 to advocate for the practical solution and cooperation needed to rebuild our economy and ensure that every American has a chance to achieve the American Dream. (See full biography at duckworth.house.gov/about/full-biography.
Also receiving an honorary doctoral degree at our Commencement will be:
Ronald C. Kessler, who is the McNeil Family Professor of Health Care Policy at the Harvard School of Public Health. Dr. Kessler is the author of over 500 scientific publications and has been the most widely cited researcher in psychiatry in the world for the past ten years.
Anthony R. Jimenez, who is the founder and Chief Executive Officer of MicroTech Corporation, a veterans-owned company that provides technology products and services to businesses and to the federal government. Mr. Jimenez is an army veteran with 24 years of military service who, while directing one of the five fastest growing Hispanic-owned businesses in the country, has created a vibrant culture of community service among his employees.
Janice Furtado tragically died just days before her 32nd birthday of an autoimmune disorder, while a doctoral student in our Clinical Psychology Department. At William James College, Furtado was among the student-veterans who partnered with the faculty and administration to create the Military Veterans Psychology (MVP) program. In the earliest days of the Train Vets to Treat Vets initiative, she shaped the program goals and set the tone of collaboration and service. Sgt. Furtado was an Air Force combat veteran with eight years of service across the world.
Terrence M. Keane, PhD,is a Professor and Vice-Chair of the Department of Psychiatry at Boston University School of Medicine. He is among the world's most recognized experts in the assessment and treatment of Post Traumatic Stress Disorder and he co-Chaired the NIMH Consensus Conference on this topic. Dr. Keane has devoted his life to the care and treatment of those who suffer from PTSD and his more than 250 professional publications have informed and influenced the work of clinicians and policy makers who work with this population.
William James College offers the PsyD (Doctor of Clinical Psychology) degree and Master of Arts and Certificates of Advanced Graduate Studies in specialty areas, including counseling psychology, forensics, school psychology, organizational and leadership psychology, global mental health, expressive arts therapy, and couples and family therapy, among others. It also offers doctoral degrees in School Psychology and Leadership Psychology. For all academic programs, go to www.williamjames.edu/academics/explore-programs
On June 2, William James College will grant 14 Master of Arts in Organizational Psychology, 40 Master of Arts in Counseling Psychology, 13 Master of Arts in Forensic and Counseling psychology, nine Certificate of Advanced Graduate Studies in School Psychology, and 37 Doctor of Clinical Psychology.
---
About William James College—Founded in 1974 as an independent graduate school of psychology, William James College provides unique training programs for mental health professionals at the doctoral, master's and certificate level, each designed to immerse students in both academic study and real-life clinical experience. Constantly assessing and evolving to meet the needs of of a rapidly changing and increasingly diverse society, William James College currently offers programs to train highly skilled professionals to care for Latinos, veterans, children and adolescents and families in a variety of settings, including the schools, the courts, the community and the workplace, among others.
Topics/Tags
Follow William James College
Media Contact
Katie O'Hare
Senior Director of Marketing