School Psychology MA/CAGS Program Receives Full Reaccreditation From National Association of School Psychologists (NASP)
By Staff Report
Feb 1, 2021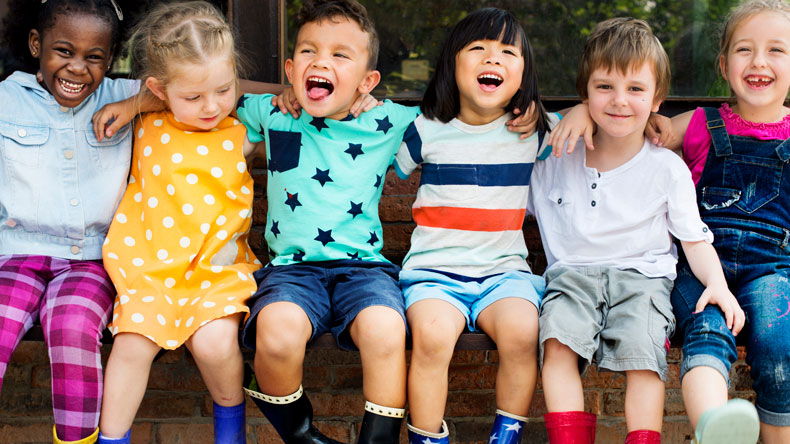 The National Association of School Psychologists (NASP) has granted full reaccreditation to William James College's Master of Arts and Certificate of Advanced Graduate Studies program in school psychology for seven years, the maximum length offered.
"By achieving NASP accreditation, William James College demonstrates a commitment to protecting the welfare of children, youth and families by ensuring competent training of school psychologists," said Robyn Bratica, assistant professor of School Psychology.
The accreditation board, in its review, noted that "students feel very well-supported by faculty," citing built-in services such as peer mentors for first-year students, an academic resource center that offers writing help, tutoring, and research skills, and an always available faculty. It also highlighted students' "intimate knowledge of the domains of practice."
"As more children and adolescents require mental health services, the need for school psychologists is more significant than ever before. This is especially true given the impact of the pandemic," said Jason Kaplan, director of the School Psychology doctoral program. "School psychologists are often the first to recognize and treat mental health issues. And they may be the only mental health support students receive."
Accreditation is a rigorous process that institutions of higher learning pursue voluntarily to demonstrate that their programs meet or exceed educational standards. The process involves external reviews from an independent agency, self-assessment and ongoing commitments to improvement and to excellence. William James College, which is accredited as a whole by the New England Commission of Higher Education, highly values individual program accreditation.
"Accreditation is important to our mission because it communicates to students the rigorous standards we set for ourselves and for their education. It also speaks to the commitment we have to upholding those standards throughout their tenure studying with us," said Dr. Stacey Lambert, vice president for Academic Affairs.
"NASP recognizes the critical role that academic and professional preparation plays when it comes to a career in supporting children's mental health and educational needs, and awards accreditation only to programs that meet its high standards," Lambert said. "Full accreditation by NASP of our MA/CAGS program, for the maximum term allowed, communicates broadly the quality of education that a student planning for a school based mental health career can expect when they choose to study with us."
There are many advantages to accreditation, according to NASP. It tells prospective students and employers that the caliber of the program is based on national standards and external peer review.
It means that school psychologists with MA/CAGS degrees from William James College are comprehensively trained to take on behavioral, social-emotional, mental health and academic challenges in schools.
Accreditation suggests that graduates of the program had a higher quality of preparation, coursework and supervised field experiences.
Another major benefit is that graduates of NASP-accredited programs qualify for national certification in school psychology, making them more competitive nationally to employers. (Certification by the NCSP also requires passing the Praxis II exam and completing an internship that is up to NASP standards.)
"Students who graduate from NASP-accredited programs are competent in the 10 domains of the NASP Practice Model," said Bratica. "This knowledge and expertise makes them valuable assets to employers and essential members of school communities."
William James College's school psychology program is grounded in an integrative philosophy of training and education with an ongoing application of classroom instruction in structured, closely supervised field experiences. Underlying this approach to professional training is a sustained focus on the development of the personal and professional self, an orientation towards community service, diversity and inclusion, and respect for colleagues and clients.
Full-time students complete the program in three years, receiving a Master of Arts after the first year and continuing on to earn a certificate of advanced graduate studies in the final two years.
MA/CAGS students can take courses in substance use and bilingual assessment. They are also eligible to participate in college-wide concentrations in Asian Mental Health, African and Caribbean Mental Health, Global Mental Health, and Latino Mental Health. Students with a strong academic record, financial need, volunteer or community service, leadership skills, and an exceptional commitment to working with underserved populations can apply for the "Serving the Mental Health Need of the Underserved Scholarship," which covers two-thirds of tuition costs.
Topics/Tags
Follow William James College
Media Contact
Katie O'Hare
Senior Director of Marketing