Stoddard Gets More Homework
By Staff Report
Jun 1, 2014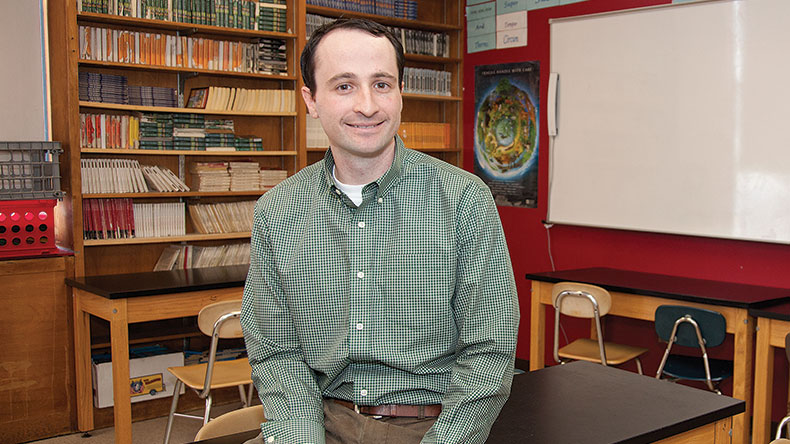 Graduate Helping Students Make the Grade
Chris Stoddard, trained as a missionary pilot at the Moody Bible Institute, lives with his wife and 19-month-old baby in Sudbury, MA. Every weekday morning, he commutes at least an hour to work with 1200 students in grades six through eight in Nashua, New Hampshire, the only full-time school psychologist. With the ink practically still wet on his new William James College MA/CAGS, Chris does counseling, psycho-educational testing, and consultations with teachers and parents in a disadvantaged area where 70 percent of the kids receive free or reduced-fee lunch. "I come home exhausted," he readily admits.
"I see kids with learning disabilities and with complex social and emotional problems. School just hasn't worked for them," he says. "A large percentage have never felt successful in school." Stoddard says drugs are also prevalent in the community. He describes the learning expectations as extremely low. "They start out assuming they'll hate school," he says. "That's what they've picked up from siblings and parents, many of whom have gone to the same school."
Stoddard says just listening to these kids makes a huge difference to them, given how few people do. "I've seen self-confidence sky-rocket, just including them in the problem-solving conversation. 'Let's figure this out together' is something they've never heard anyone else say to them." He deplores the dire shortage of school psychologists.
This summer, Stoddard begins work on his PsyD at William James College and will add further graduate studies to his already jam-packed schedule. "I'm eager for more intense training," he says. "William James College works perfectly for my personality and learning style. I see direct application of what I'm doing in the classroom."
Topics/Tags
Follow William James College
Media Contact
Katie O'Hare
Senior Director of Marketing