William James College Completes Purchase of One Wells Avenue in Newton
By Staff Report
Jan 6, 2016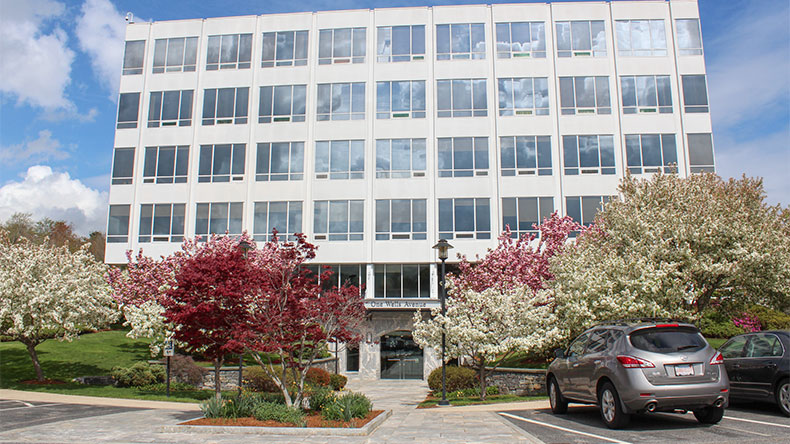 Graduate college has been located at One Wells Avenue since 2012
BOSTON–January 6, 2016 – William James College, a leader in educating mental health professionals and the largest graduate psychology program in New England, today announced that it has purchased One Wells Avenue in Newton, Mass., for $18 million. William James College moved to the 85,788-square-foot property in August 2012, originally occupying the ground floor through the third floor and then obtaining the remaining floors four and five in July 2015.
"This acquisition represents a major step forward for our work and greater security for our mission," said Nicholas Covino, president of William James College. "We hope to take advantage of this additional space in order to expand the educational options we provide our students as well as the work we do in the community."
The additional space will be used for administrative offices, classrooms, and conference rooms. One Wells Avenue now houses the Leon O. Brenner Center for Psychological Assessment and Consultation.
Commercial real estate firm Transwestern assisted William James College in the purchase of One Wells Avenue from the owner, New England Development. William James College obtained tax-exempt financing for the purchase from East Boston Savings Bank with the assistance of its financial advisor, SJ Advisors.
About William James College
Founded in 1974 as an independent graduate school of psychology, William James College is the largest graduate psychology program in New England, offering 13 unique training programs, including organizational and leadership psychology programs, for mental health professionals at the doctoral, master's and certificate levels, each designed to immerse students in both academic study and real-life clinical experience. William James College has been the leader in educating mental health professionals who are committed to meeting the needs of our most vulnerable populations and is constantly assessing and evolving to meet the needs of a rapidly changing and increasingly diverse society. The College's highly skilled professionals care for Latinos, veterans, children, adolescents and families in a variety of settings, including the schools, the courts, the community and the workplace.
Topics/Tags
Follow William James College
Media Contact
Katie O'Hare
Senior Director of Marketing