William James College to Celebrate Center for Multicultural and Global Mental Health at 2016 Annual Gala
By Staff Report
May 5, 2016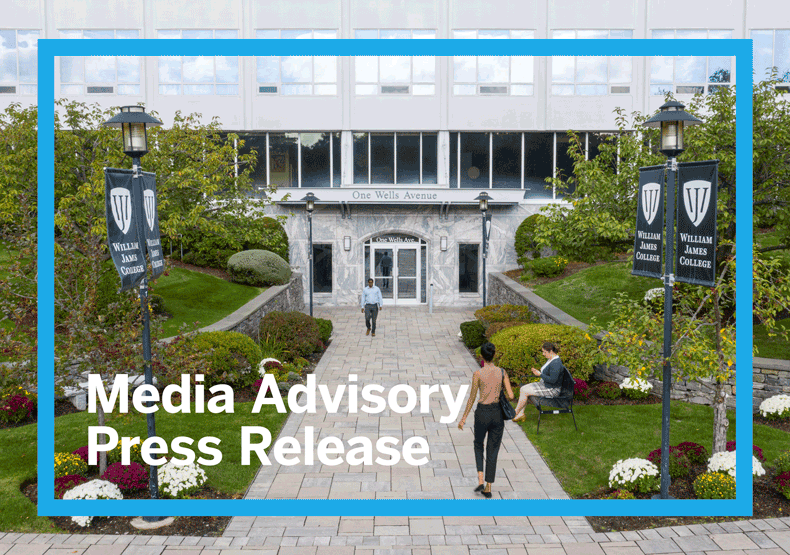 Gala honors college's commitment to providing mental health services to diverse communities
BOSTON–May 5, 2016 –William James College, a leader in educating mental health professionals and the largest graduate psychology program in New England will celebrate its new Center for Multicultural and Global Mental Health (CMGMH) at its annual gala on May 5 at the Boston Park Plaza Hotel at 6 pm. At a time when multicultural communities face less access to treatment and poorer quality of care, this center aims to promote social justice and address mental health disparities among disenfranchised populations in the U.S. and abroad by training a generation of culturally competent mental health professionals. CMGMH will focus its efforts initially on three program areas-- Latino Mental Health, African and Caribbean Mental Health, and Global Mental Health.
"Culture, which includes language, values and many intangible aspects of a person's life experience, can strongly affect how that person perceives mental illness and accepts care," says Dr. Nicholas Covino, president of William James College. "A therapist's ability to understand this is essential to the healing process. I look forward to working with CMGMH to ensure that all of our students, not just those enrolled in our multicultural programs, are trained to care for and support diverse populations."
The gala's theme of "Across Cultures and Beyond Boarders, Turning Conversation into Action," celebrates the importance of creating professionals who can provide that culturally competent care. Racial and ethnic minorities represent 30 percent of the population, but approximately 90 percent of mental health professionals are non-Hispanic white. This disparity could be deterring minorities from pursuing care. African Americans and Hispanic Americans were half as likely as white Americans to use mental health services in the past year
The gala's featured speaker is Steve Pemberton, chief diversity officer and divisional vice president for Walgreens. Pemberton is the best-selling author of A Chance in the World: An Orphan Boy, a Mysterious Past, and How He Found a Place Called Home. Equality, access and opportunity have always been pillars of his professional and personal life.
Hubie Jones and Katherine Jones will receive the Mental Health Humanitarian Award at the gala. Hubie Jones is dean emeritus of the Boston University School of Social Work, where he served as professor and dean from 1977 to 1993. As Associate and Executive Director at Roxbury Multi-Service Center in 1967, his Task Force on Children Out of School (now Massachusetts Advocacy Center) published the report "The Way We Go to School: The Exclusion of Children in Boston," which led to the first-in-the-nation enactment of two landmark laws that focused on special education and bilingual education. Katherine Butler Jones was a founding director of the Metropolitan Council for Educational Opportunity (METCO) and directed the METCO program in Newton for a decade. She earned her doctorate in education from Harvard University. For the past 18 years, she has published articles, lectured and taught African-American history at Boston University and Simmons College. She is the author of Deeper Roots, a family memoir, published in 2014.
Margarita Alegría, Ph.D, will receive the first Dr. Cynthia Lucero Latino Mental Health Award, which will be given each year in memory of Dr. Cynthia Lucero, a graduate of William James College who was committed to caring for the underserved. When she collapsed and died while running the 2002 Boston Marathon, the school and her family created a center and later a program dedicated to Latino Mental Health. Alegría is chief of the Disparities Research Unit at Massachusetts General Hospital and a professor in the Department of Psychiatry at Harvard Medical School.
About William James College
Founded in 1974 as an independent graduate college of psychology, William James College is the largest graduate psychology institution in New England, offering degree programs in mental health and applied psychology at the doctoral, master's and certificate levels. William James College is a leader in educating organizational leaders and mental health professionals who are committed to meeting the needs of our most vulnerable populations and is constantly evolving to meet the needs of a rapidly changing and increasingly diverse society. The College's highly skilled professionals care for Latinos, Veterans, children, adolescents and families in a variety of settings, including the schools, the courts, the community and the workplace.
Popular Topics/Tags
Follow William James College
Media Contact
Katie O'Hare
Senior Director of Marketing and Communications