William James College to Host a Public Forum to Address National Opioid Crisis
By Staff Report
Mar 31, 2016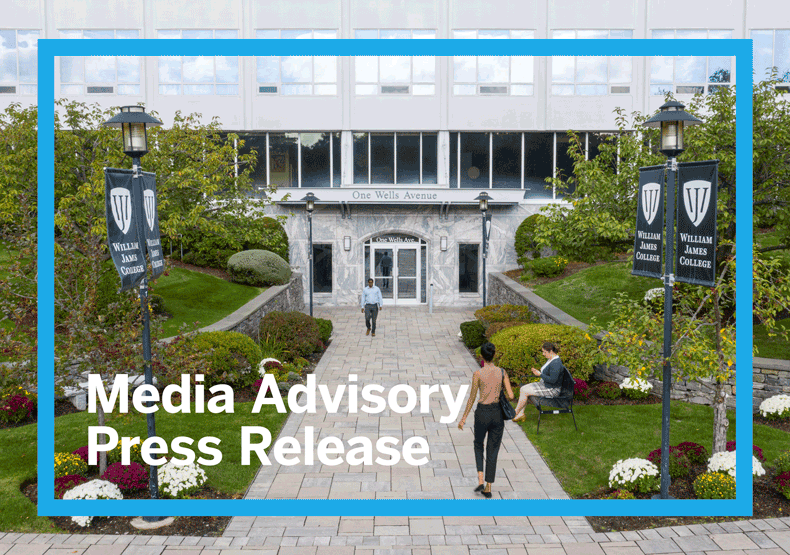 Governor Charlie Baker to offer update on Commonwealth's efforts and progress
BOSTON – March 31, 2016 – William James College, a leader in educating mental health professionals and the largest graduate psychology program in New England, today announced it will be hosting "Opioid Crisis: Thinking Outside the Box" on Tuesday, April 5, from 8:30 a.m. to 12:30 p.m. at the Back Bay Events Center. The event is part of the William James College Forum series, which convenes thought leaders to address societal issues that affect mental health. It will feature an update by Massachusetts Governor Charlie Baker on his administration's progress related to the opioid crisis.
Despite evidence-based interventions and policies aimed at reducing opioid abuse, mortality rates remain high. According to the Massachusetts Department of Public Health, 684 fatal opioid overdoses occurred during the first half of 2015, indicating a 6 percent increase from the same period in 2014.
"Governor Baker is to be credited for keeping this issue in the public eye and advancing policies to tackle it," said Nicholas Covino, PsyD, President of William James College. "The public Forum is an opportunity to hear more from thought leaders about innovative ways to reduce the devastating impact of this crisis. This is a personal issue for many of us in the Commonwealth, and it needs a sustained investment from many stakeholders to help our families, neighbors and patients."
The Forum will address the crisis from a policy, academic and clinical perspective. The speakers and panel will discuss harm-reduction strategies, ways to reduce racial and ethnic disparities surrounding treatment, and programs for prevention and early intervention. The Forum will begin with a Welcome from David Herzog, MD, and Opening Remarks from Marylou Sudders, Secretary of the Executive Office of Health and Human Services, followed by keynote speeches from:
Carl Hart, Ph.D.: Professor of Psychology in the Departments of Psychiatry and Psychology at Columbia University; Director of the Residential Studies and Methamphetamine Research Laboratories at the New York State Psychiatric Institute
Andrew Kolodny, M.D.: Senior Scientist, Heller School for Social Policy and Management, Brandeis University; Chief Medical Officer, Phoenix House Foundation; Executive Director, Physicians for Responsible Opioid Prescribing
The keynote speakers will be followed by a panel moderated by Martha Bebinger, WBUR reporter. Panelists include:
Leonard Campanello: Chief of Police, Gloucester, Massachusetts

Jessie M. Gaeta, MD: Chief Medical Officer, Boston Health Care for the Homeless Program, Assistant Professor of Medicine, Boston University School of Medicine
Haner Hernández, PhD, CADAC II, LADC I: Faculty member at Brown University's Center for Alcohol and Addiction Studies
Mary McGeown: President and CEO, Massachusetts Society for the Prevention of Cruelty to Children
Joanne Peterson: Founder and Executive Director, Learn to Cope, Inc.
Massachusetts Governor Charlie Baker will provide an update on his administration's progress related to the opioid crisis and A. Kathryn Power, Regional Administrator, Region One for the Substance Abuse and Mental Health Services Administration (SAMHSA), will offer Closing Remarks.
About William James College
Founded in 1974 as an independent graduate college of psychology, William James College is the largest graduate psychology institution in New England, offering degree programs in mental health and applied psychology at the doctoral, master's and certificate levels. William James College is a leader in educating organizational leaders and mental health professionals who are committed to meeting the needs of our most vulnerable populations and is constantly evolving to meet the needs of a rapidly changing and increasingly diverse society. The College's highly skilled professionals care for Latinos, Veterans, children, adolescents and families in a variety of settings, including the schools, the courts, the community and the workplace.
Topics/Tags
Follow William James College
Media Contact
Katie O'Hare
Senior Director of Marketing