William James College to Host Film Screening and Sponsor Workshops Showcasing Contemporary Taiwanese Culture
By Staff Report
Feb 2, 2017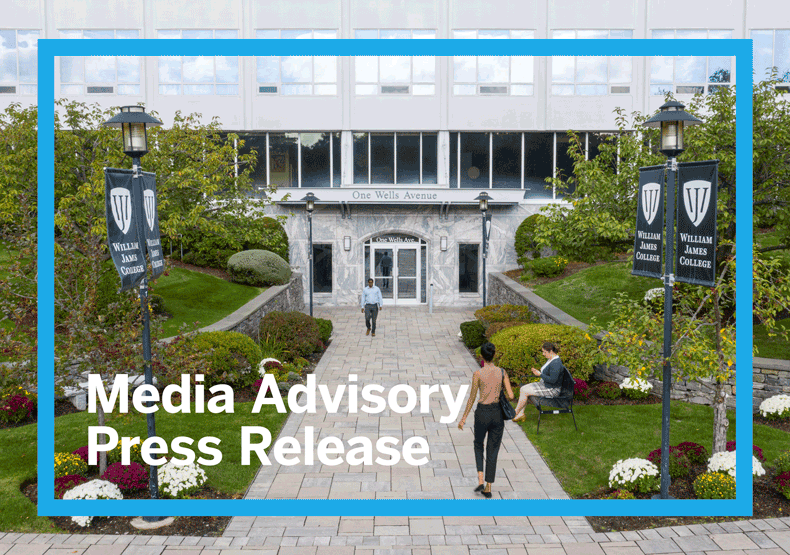 Taiwanese Actress, Songwriter and Media Personality Ado Kaliting Pacidal to speak during events at William James College, Berklee College of Music and Harvard University
NEWTON– February 2, 2017 – William James College, a leader in educating mental health professionals and the largest graduate psychology program in New England, today announced its Black Mental Health Graduate Academy and Center for Multicultural & Global Mental Health will host one of three events in order to introduce students and the general public to contemporary Taiwanese culture. The event will include a showing of the film "Wawa no Cidal" followed by a discussion led by Taiwanese actress, songwriter and media personality Ado Kaliting Pacidal, who plays the lead in the film.
The event will be held Thursday, February 9, 2017 at 6:00 pm at William James College.
Co-sponsored by Taiwanese American Foundation of Boston, Berklee College of Music, the Education Division of Taipei Economic and Cultural Office in Boston (Minister of Education in Taiwan), Taiwanese Association in America at Boson, and New England Association of Chinese Professionals, the event celebrates a rare chance for students to relate the capitalist influence on Taiwan to that of other communities throughout our increasingly diverse world.
"Likely the only visit of a Taiwanese indigenous performer and songwriter to Boston during the last five years, Ado's visit will introduce a wide variety of students and members of the general public to a relatively unknown side of Taiwanese life," said Mengchun Chiang, Ph.D., assistant professor of clinical psychology at William James College. "The film shows how the stories of Makota'ay (i.e., village by the seaport) connect to a global audience and create new possibilities for collaboration between the US and Taiwan."
Inspired by a true story, "Wawa no Cidal" follows an indigenous Taiwanese woman as she discovers her tribe has been overdeveloped and changed by the influx of tourists, and her fight to revive the local indigenous culture. The film received the Audience Choice Award from the Taipei Film Festival, was chosen as the Opening Film at 2015 Singapore International Film Festival and nominated 2015 ICFT-UNESCO Fellini Award.
Aside from the film screening on Feb. 9, Pacidal will host a workshop on Feb. 10 from 2-4 p.m. at Berklee College of Music, and will engage the audience with music and dance from 3-6 p.m. on Feb. 11 at Harvard University featuring Dudley World Music Ensemble.
---
About William James College
Founded in 1974 as an independent graduate college of psychology, William James College is the largest graduate psychology institution in New England, offering degree programs in mental health and applied psychology at the doctoral, master's and certificate levels. William James College is a leader in educating organizational leaders and mental health professionals who are committed to meeting the needs of our most vulnerable populations and is constantly evolving to meet the needs of a rapidly changing and increasingly diverse society. The College's highly skilled professionals care for Latinos, Veterans, children, adolescents and families in a variety of settings, including the schools, the courts, the community and the workplace.
---
Media Contact:
Tori Morris
617.646.3320
vmorris@schneiderpr.com
Popular Topics/Tags
Follow William James College
Media Contact
Katie O'Hare
Senior Director of Marketing and Communications